Using Parameter Files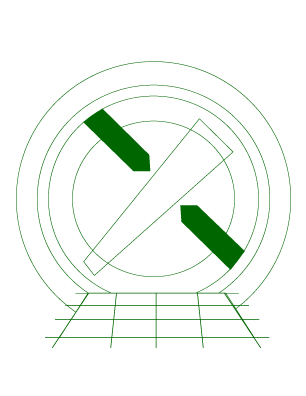 CIAO 4.13 Science Threads
---
Overview
Synopsis:
The CIAO tools use ASCII parameter files to get and store processing parameters. The parameter file interface provides great flexibility in specifying parameters to programs, since their values can be obtained either from the command line or from a parameter file.
This thread expands upon the basic overview of using parameter files available from the Parameter Files section of the Introduction to CIAO thread.
Related Links:
Introduction to Peg: the Parameter Editor (peg) is a GUI application which allows the user to easily view and modify the values in a parameter file.

ahelp parameter: describes the parameter interface used by CIAO. The ahelp also discusses parameter tool that aren't covered here, such as pdump and pquery.
Last Update: 22 Dec 2014 - Review for CIAO 4.7; updated parameter redirect to use dmimg2jpg and colors.par
---
Contents
---
---
History
22 Dec 2004
reviewed for CIAO 3.2: no changes
24 Aug 2005
added Caveat: switching between parameter name and positional argument section
01 Dec 2005
reviewed for CIAO 3.3: no changes
01 Dec 2006
reviewed for CIAO 3.4: no changes
07 Dec 2007
updated for CIAO 4.0: default parameter file is

$HOME/cxcds_param4

; filenames and screen output updated for reprocessed data (version N002 event file and aspect solution); moved XPA redirect example to the XPA section of the Using SAOImage ds9 thread
02 Jan 2009
updated for CIAO 4.1: minor changes to some text
08 Feb 2010
reviewed for CIAO 4.2: no changes
11 Jan 2011
reviewed for CIAO 4.3: no changes
03 Jan 2012
reviewed for CIAO 4.4: removed reference to psextract, which is no longer in CIAO
03 Dec 2012
Review for CIAO 4.5; correct link to plist in tools context
10 Dec 2013
Review for CIAO 4.6. No changes.
22 Dec 2014
Review for CIAO 4.7; updated parameter redirect to use

dmimg2jpg

and

colors.par
---