Remove the ACIS Readout Streak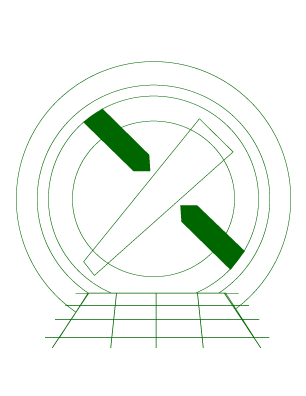 CIAO 4.2 Science Threads
---
Last Update: 4 Feb 2010 - updated for CIAO 4.2: changes to the ds9 region file format menu
Synopsis:
While ACIS reads out a frame, it is still taking data. Photons detected during the readout are clocked out in the wrong row and so have incorrect CHIPY values. For a bright source, you get a streak along the entire column of the source. Events above a source occur as a frame is being read out. Events below the source occur when the previous frame is being read out.
Note that the streak events can be used for spectral extraction, as described in the Extract a Spectrum from the ACIS Readout Streak thread.
Purpose:
To remove the streak from the image (for cosmetic reasons and so that it doesn't affect source detection), and to retain the streak photons (which have more accurate timing information and are not affected by pileup).
Read this thread if:
you are working with an ACIS observation that is affected by this problem; see Get Started for an example.
Related Links:
---
---
---


Parameters for /home/username/cxcds_param/dmextract.par


#--------------------------------------------------------------------
#
# DMEXTRACT -- extract columns or counts from an event list
#
#--------------------------------------------------------------------
        infile = acisf01712N003_evt2.fits[sky=region(bkg.reg)][bin pi=1:1024:1] Input event file 
       outfile = bkg_pi.fits      Enter output file name
          (bkg = )                Background region file or fixed background (counts/pixel/s) subtraction
        (error = gaussian)        Method for error determination(poisson|gaussian|<variance file>)
     (bkgerror = gaussian)        Method for background error determination(poisson|gaussian|<variance file>)
      (bkgnorm = 1.0)             Background normalization
          (exp = )                Exposure map image file
       (bkgexp = )                Background exposure map image file
      (sys_err = 0)               Fixed systematic error value for SYS_ERR keyword
          (opt = pha1)            Output file type: pha1 
     (defaults = ${ASCDS_CALIB}/cxo.mdb -> /soft/ciao/data/cxo.mdb) Instrument defaults file
         (wmap = )                WMAP filter/binning (e.g. det=8 or default)
      (clobber = no)              OK to overwrite existing output file(s)?
      (verbose = 0)               Verbosity level
         (mode = ql)              
    
---


Parameters for /home/username/cxcds_param/acisreadcorr.par


        infile = acisf01712N003_evt2.fits   Input dataset/block specification
       outfile = acis_1712_corr_evt2.fits Output dataset/block specification
        aspect = @pcad_asol1.lis  Aspect file
             x = 4088.1           Sky X position (pixels)
             y = 4083             Sky Y position (pixels)
           (dx = 5)               Chip X tolerance diameter (pixels)
           (dy = 50)              Chip Y tolerance diameter (pixels)
          (bkg = bkg_pi.fits)     Background PI spectrum file
       (bgroup = 10)              Min counts for PI group
      (geompar = geom)            Parameter file for Pixlib Geometry files
       (random = 0)               random seed (0 use time)
      (verbose = 0)               Debug Level(0-5)
      (clobber = no)              Clobber existing file
         (mode = ql)              
    
---
| | |
| --- | --- |
| 16 Dec 2004 | updated for CIAO 3.2: default value of bgroup parameter is changed to 10 |
| 12 Dec 2005 | updated for CIAO 3.3: default value of dmextract error and bkgerror parameters is "gaussian" |
| 01 Dec 2006 | reviewed for CIAO 3.4: no changes |
| 24 Jul 2007 | improved quality of images |
| 23 Jan 2008 | updated for CIAO 4.0: filename and screen output updated for reprocessed data (version N003 event file) |
| 24 Jun 2008 | updated image display to place figures inline with text |
| 12 Jan 2009 | updated for CIAO 4.1: updated source position based on version N003 event file; added example of getting source position from a catalog |
| 17 Jul 2009 | added a link to the Extract a Spectrum from the ACIS Readout Streak thread |
| 04 Feb 2010 | updated for CIAO 4.2: changes to the ds9 region file format menu |
---