Coadding Spectra and Weighted Responses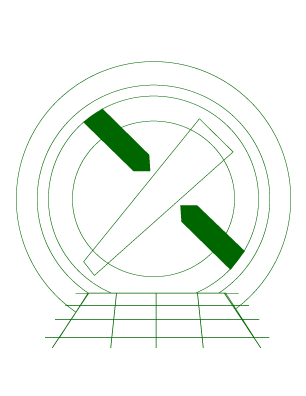 CIAO 4.2 Science Threads
---
Last Update: 16 Aug 2010 - the combine_spectra script is a new, better method for summing multiple imaging spectra and response files
Synopsis:

the combine_spectra script sums multiple imaging source PHA spectra, and the associated background PHA spectra and ARF files. combine_spectra should be used in combination with the specextract script in place of acisspec. To use the script, install the contrib tarfile; read the combine_spectra help file for examples.
Users are encouraged to use specextract in place of acisspec for new analyses, noting that specextract does not yet offer the option to coadd spectra as acisspec does; refer to the specextract thread for more information.
In this thread, acisspec is used to weight the spectra for their respective exposures and (optionally) group the output spectra. It also creates weighted responses (WARF and WRMF).
Purpose:
To describe two ways to run the acisspec script on a point source (the zero-order source of two HETG/ACIS-S observations):
To use the acisspec script on two point sources to create a source spectra, coadd them, and make the corresponding weighted responses.
To use spectra and WMAPs as input to create coadded and weighted output spectra.
Read this thread if:
you are working with an ACIS imaging observation or the 0th-order of a grating observation and would like to perform one of the analyses described in the Purpose (above).
CALDB v4.2.0 (15 Dec 2009):

The ACIS QE contamination model has been upgraded to vN0005. This version of the file contains separate components for the correction on ACIS-S and ACIS-I. The new calibration file is used by default when creating ARFs and instrument maps in CIAO 4.2.

The changes in the vN0005 file will primarily affect low-energy absorption components between C-K edge (0.283 keV) and 1.2 keV. In general, hard spectra will not be affected much by the calibration change.

Users should read the ACIS QE Contamination Model vN0005 section of the CIAO 4.2 release notes for information on how this change will affect the response file.
---
---
---


Parameters for /home/username/cxcds_param/acisspec.par


      soufile1 = acisf09100N001_evt2.fits[sky=region(src.reg)] Primary source file: events or spectrum
          root = events           Root name for output files
       pbkfile =                  NONE, or name of the parameter block file
      (bgfile1 = acisf09100N001_evt2.fits[sky=region(bgd.reg)]) Primary background file: events or spectrum
     (soufile2 = acisf09810N001_evt2.fits[sky=region(src.reg)]) Secondary source file: events or spectrum
      (bgfile2 = acisf09810N001_evt2.fits[sky=region(bgd.reg)]) Secondary background file: events or spectrum
     (souwmap1 = )                Primary source WMAP
      (bgwmap1 = )                Primary background WMAP
     (souwmap2 = )                Secondary source WMAP
      (bgwmap2 = )                Secondary background WMAP
      (binwmap = det=8)           Binning factor for WMAPs
        (ewmap = 300:2000)        Energy Range for WMAPs
      (weight1 = 0.49)            Weight for the primary source spectrum
      (weight2 = 0.51)            Weight for the secondary source spectrum
        (gtype = )                Source spectrum grouping type (NONE, BIN, SNR, NUM_BINS, NUM_CTS, or ADAPTIVE)
        (gspec = )                Source spectrum grouping specs (NONE,10,etc)
      (bggtype = )                Background spectrum grouping type (NONE, BIN, SNR, NUM_BINS, NUM_CTS, or ADAPTIVE)
      (bggspec = )                Background spectrum grouping specs (NONE,10,etc)
       (dafile = NONE)            CALDB, NONE, or name of ACIS dead-area calibration file
      (clobber = no)              Clobber existing file
      (verbose = 0)               Debug Level(0-5)
         (mode = ql)              



---


Parameters for /home/username/cxcds_param/acisspec.par


      soufile1 = src_1.pi         Primary source file: events or spectrum
          root = spectra          Root name for output files
       pbkfile =                  NONE, or name of the parameter block file
      (bgfile1 = )                Primary background file: events or spectrum
     (soufile2 = src_2.pi)        Secondary source file: events or spectrum
      (bgfile2 = )                Secondary background file: events or spectrum
     (souwmap1 = src_1.wmap)      Primary source WMAP
      (bgwmap1 = )                Primary background WMAP
     (souwmap2 = src_2.wmap)      Secondary source WMAP
      (bgwmap2 = )                Secondary background WMAP
      (binwmap = det=8)           Binning factor for WMAPs
        (ewmap = 300:2000)        Energy Range for WMAPs
      (weight1 = 0.49)            Weight for the primary source spectrum
      (weight2 = 0.51)            Weight for the secondary source spectrum
        (gtype = )                Source spectrum grouping type (NONE, BIN, SNR, NUM_BINS, NUM_CTS, or ADAPTIVE)
        (gspec = )                Source spectrum grouping specs (NONE,10,etc)
      (bggtype = )                Background spectrum grouping type (NONE, BIN, SNR, NUM_BINS, NUM_CTS, or ADAPTIVE)
      (bggspec = )                Background spectrum grouping specs (NONE,10,etc)
       (dafile = NONE)            CALDB, NONE, or name of ACIS dead-area calibration file
      (clobber = no)              Clobber existing file
      (verbose = 0)               Debug Level(0-5)
         (mode = ql)              



---
| | |
| --- | --- |
| 14 Dec 2004 | updated for CIAO 3.2: created Using Consistent Calibration section; can be run on 0th order grating in CIAO 3.2 |
| 25 Feb 2005 | acisspec updated to version 3.4: better error handling (see the script update history for a complete description of the changes) |
| 23 Jun 2005 | CIAO 3.2.2 patch: new calibration for mkacisrmf is available; see the Using Consistent Calibration: mkrmf vs mkacisrmf section |
| 16 Dec 2005 | updated for CIAO 3.3: the acisspec script has been updated to version 3.5; note about specextract in the Overview |
| 01 Feb 2006 | added link to specextract thread |
| 14 Feb 2006 | correction: weight1 was given in some places as 0.58, when it should be 0.59 |
| 16 Feb 2006 | acisspec updated to version 3.6: improved the conditional statement for recognizing weighted vs. unweighted cases. |
| 05 Apr 2006 | specextract use update added to Overview |
| 14 Jun 2006 | corrected link in "Calibration Updates"; clarified information on GRADED mode data |
| 01 Dec 2006 | updated for CIAO 3.4: acisspec updated to version 3.7 (removed "punlearn mkwarf" to allow new CIAO 3.4 mkwarf parameters (asolfile, pbkfile, dafile) to be set before running the script, if desired); CIAO version in warnings |
| 02 Feb 2007 | updated for CALDB 3.3.0.1 patch |
| 26 Feb 2007 | acisspec v4.0: Dead area correction parameters added to the acisspec.par file: pbkfile and dafile (added ACIS dead area correction section). Script prints a warning if RMF should be remade with mkacisrmf. |
| 23 Jan 2008 | updated for CIAO 4.0: acisspec v4.1 (parameter updates for applying ACIS dead area correction, which is turned on by default); links point to Sherpa Beta website; removed outdated calibration updates; filename and screen output updated for reprocessed data (version N002 event file for 2463) |
| 31 Mar 2008 | updated for CALDB 3.4.3: use mkacisrmf for -110 BI chips if TGAIN calibration has been applied |
| 03 Feb 2009 | updated for CIAO 4.1: thread rewritten with ObsIDs 9100 and 9810; image converted to inline; "ARDLIB warning ... Assuming the first "interesting" extension." no longer printed; input data must have a CTI_APP keyword |
| 19 Feb 2009 | renamed "Using the Output" section to "Fitting" and included additional links to Sherpa threads |
| 06 May 2009 | check the version of the CIAO scripts package instead of the individual script |
| 12 Jan 2010 | updated for CIAO 4.2: calibration update - the ACIS QE contamination model has been upgraded to vN0005. |
| 16 Aug 2010 | the combine_spectra script is a new, better method for summing multiple imaging spectra and response files |
---