Running celldetect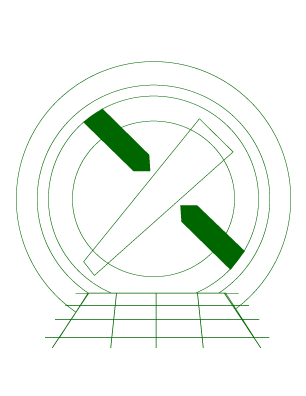 CIAO 4.2 Science Threads
---
Last Update: 29 Jan 2010 - reviewed for CIAO 4.1: images no changes
Synopsis:
celldetect uses a sliding square detect cell whose size is matched to the instrument PSF to search for statistically significant enhancements over the background. At each point where a cell is placed, a signal-to-noise ratio of source counts to background counts is computed. If this ratio is above the detection threshold, a candidate source is recorded.
Purpose:
To illustrate several ways to use the Detect tool celldetect.
Read this thread if:
if you want to detect sources in an ACIS or HRC observation. This tool works well in simple fields with well-separated point sources.
Related Links:
---
---
Sample ObsIDs used: 578 (ACIS-S, 3C 295); 1522 (ACIS-I, Trapezium Cluster)
File types needed: evt2; asol1
For the first three examples, we are interested only in data on the S3 (ccd_id=7) chip of ObsID 578:

unix% dmcopy "acisf00578N002_evt2.fits[EVENTS][ccd_id=7]" s3_evt2.fits

The event list may be viewed in ds9:
Figure 1 shows the filtered dataset.
Note that the current maximum size allowed for an image is 2048x2048, but an event list may occupy a larger spatial region. See the Using Recursive Blocking section for more information.
---
CIAO users who are trying to detect sources of about 10 counts or less should be aware of potential confusion with cosmic-ray afterglows that have not been removed from the data.
The Cosmic-Ray Afterglows why topic explains the limitations of the current tools and describes analysis tips to help eliminate more of the afterglows.
---


Parameters for /home/username/cxcds_param/celldetect.par


(comment lines have been omitted)

        infile = s3_evt2.fits     Input file
       outfile = s3_src.fits Output source list
       (expstk = )                list of exposure map files
      (regfile = s3_src.reg) ASCII regions file
      (clobber = no)              Overwrite exiting outputs?
       (thresh = 3)               Source threshold
    (findpeaks = yes)             Find local peaks?
     (centroid = yes)             Compute source centroids?
     (ellsigma = 3)               Size of output source ellipses (in sigmas)
     (expratio = 0)               cutoff ratio for source cell exposure variation
    (fixedcell = 0)               Fixed cell size to use (0 for variable cell)
      (xoffset = INDEF)           Offset of x axis from data center
      (yoffset = INDEF)           Offset of y axis from data center
        (eband = 1.4967)          Energy band
      (eenergy = 0.8)             Encircled energy of PSF
     (psftable = ${ASCDS_CALIB}/psfsize20010416.fits -> /soft/ciao-4.0/data/psfsize20010416.fits) Table of PSF size data
     (cellfile = )                Output cell size image stack name
      (bkgfile = )                Background file name
     (bkgvalue = 0)               Background count/pixel
  (bkgerrvalue = 0)               Background error
     (convolve = no)              Use convolution?
      (snrfile = )                SNR output file name (for convolution only)
      (verbose = 0)               Log verbosity level
          (log = no)              Make a celldetect.log file?
         (mode = ql)              



---


Parameters for /home/username/cxcds_param/celldetect.par


(comment lines have been omitted)

        infile = s3_image.fits    Input file
       outfile = s3_expmap_src.fits Output source list
       (expstk = s3_0.71keV_expmap.fits) list of exposure map files
      (regfile = s3_expmap_src.reg) ASCII regions file
      (clobber = no)              Overwrite exiting outputs?
       (thresh = 3)               Source threshold
    (findpeaks = yes)             Find local peaks?
     (centroid = yes)             Compute source centroids?
     (ellsigma = 3)               Size of output source ellipses (in sigmas)
     (expratio = 0.9)             cutoff ratio for source cell exposure variation
    (fixedcell = 0)               Fixed cell size to use (0 for variable cell)
      (xoffset = INDEF)           Offset of x axis from data center
      (yoffset = INDEF)           Offset of y axis from data center
        (eband = 1.4967)          Energy band
      (eenergy = 0.8)             Encircled energy of PSF
     (psftable = ${ASCDS_CALIB}/psfsize20010416.fits -> /soft/ciao-4.0/data/psfsize20010416.fits) Table of PSF size data
     (cellfile = )                Output cell size image stack name
      (bkgfile = )                Background file name
     (bkgvalue = 0)               Background count/pixel
  (bkgerrvalue = 0)               Background error
     (convolve = no)              Use convolution?
      (snrfile = )                SNR output file name (for convolution only)
      (verbose = 0)               Log verbosity level
          (log = no)              Make a celldetect.log file?
         (mode = ql)              



---


Parameters for /home/username/cxcds_param/celldetect.par


(comment lines have been omitted)

        infile = acisf01522N002_evt2.fits[ccd_id=0:3] Input file
       outfile = acisi_block_src.fits Output source list
       (expstk = )                list of exposure map files
      (regfile = acisi_block_src.reg) ASCII regions file
      (clobber = no)              Overwrite exiting outputs?
       (thresh = 3)               Source threshold
    (findpeaks = yes)             Find local peaks?
     (centroid = yes)             Compute source centroids?
     (ellsigma = 3)               Size of output source ellipses (in sigmas)
     (expratio = 0)               cutoff ratio for source cell exposure variation
    (fixedcell = 0)               Fixed cell size to use (0 for variable cell)
      (xoffset = INDEF)           Offset of x axis from data center
      (yoffset = INDEF)           Offset of y axis from data center
        (eband = 1.4967)          Energy band
      (eenergy = 0.8)             Encircled energy of PSF
     (psftable = ${ASCDS_CALIB}/psfsize20010416.fits -> /soft/ciao-4.0/data/psfsize20010416.fits) Table of PSF size data
     (cellfile = )                Output cell size image stack name
      (bkgfile = )                Background file name
     (bkgvalue = 0)               Background count/pixel
  (bkgerrvalue = 0)               Background error
     (convolve = no)              Use convolution?
      (snrfile = )                SNR output file name (for convolution only)
      (verbose = 0)               Log verbosity level
          (log = no)              Make a celldetect.log file?
         (mode = ql)              



---


Parameters for /home/username/cxcds_param/celldetect.par


(comment lines have been omitted)

        infile = acisf01522N002_evt2.fits[ccd_id=0:3] Input file
       outfile = acisi_block_expmap_src.fits Output source list
       (expstk = @expmap.lis)     list of exposure map files
      (regfile = acisi_block_expmap_src.reg) ASCII regions file
      (clobber = no)              Overwrite exiting outputs?
       (thresh = 3)               Source threshold
    (findpeaks = yes)             Find local peaks?
     (centroid = yes)             Compute source centroids?
     (ellsigma = 3)               Size of output source ellipses (in sigmas)
     (expratio = 0.99)            cutoff ratio for source cell exposure variation
    (fixedcell = 0)               Fixed cell size to use (0 for variable cell)
      (xoffset = INDEF)           Offset of x axis from data center
      (yoffset = INDEF)           Offset of y axis from data center
        (eband = 1.4967)          Energy band
      (eenergy = 0.8)             Encircled energy of PSF
     (psftable = ${ASCDS_CALIB}/psfsize20010416.fits -> /soft/ciao-4.0/data/psfsize20010416.fits) Table of PSF size data
     (cellfile = )                Output cell size image stack name
      (bkgfile = )                Background file name
     (bkgvalue = 0)               Background count/pixel
  (bkgerrvalue = 0)               Background error
     (convolve = no)              Use convolution?
      (snrfile = )                SNR output file name (for convolution only)
      (verbose = 0)               Log verbosity level
          (log = no)              Make a celldetect.log file?
         (mode = ql)              



---
| | |
| --- | --- |
| 03 Jan 2005 | reviewed for CIAO 3.2: no changes |
| 03 Jun 2005 | updated links for CIAO 3.2 version of Detect manual |
| 19 Dec 2005 | updated for CIAO 3.3: the acis_expmap script has been updated to version 3.3 for the new asphist tool syntax; updated files in detect data tarfile |
| 05 Jan 2006 | update to acis_expmap usage message (script functionality is unchanged) |
| 01 Dec 2006 | reviewed for CIAO 3.4: no changes |
| 16 Jan 2008 | updated for CIAO 4.0: acis_expmap script removed from the CIAO scripts package (obsolete); ds9 now automatically looks for the "[SRCLIST]" extension in the region file, so it doesn't have to be specified; kernel parameter removed from celldetect; removed data tarfile |
| 16 Apr 2008 | added Source Detection and Cosmic-Ray Afterglows caveat |
| 13 Jan 2009 | updated for CIAO 4.1: images are inline |
| 29 Jan 2010 | reviewed for CIAO 4.1: images no changes |
---