LETG/HRC-S Grating ARFs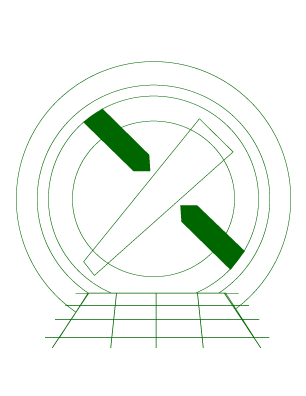 CIAO 4.2 Science Threads
---
Last Update: 5 Apr 2010 - updated for CALDB 4.2.1: calibration update - the LETG grating efficiency has been upgraded to vN0006.
Synopsis:
mkgarf creates a grating ARF for a particular order of an observation. The tool operates on a single detector element (i.e. one HRC plate) and grating order at a time. Therefore, it is necessary to generate all the individual component gARFs and then combine them with dmarfadd to create a grating ARF that covers the region of interest for that order.
Purpose:
To create grating ARFs for several orders of an LETG/HRC-S observation.
Read this thread if:
you are working with an LETG/HRC-S observation and intend to model and fit the spectra in Sherpa.
CALDB v4.2.1 (5 Apr 2010):

The LETG grating efficiency file (GREFF) was updated to be version N0006. The new file will be used by default when creating LETG response files (ARFs).

There is no change in the responses for +/1 order. The revised effective area curves (ARF files) for orders 2-7 will be lower than those created with the previous LETG GREFF calibration by 3-9%.

Users should read the How CALDB 4.2.1 Affects Your Analysis section of the CIAO 4.2 release notes for more information on how this change will affect the response file.
Related Links:
---
---
---
| | |
| --- | --- |
| 20 Dec 2004 | updated for CIAO 3.2: canned gARFs are no longer available in the CALDB, users must run this thread, removed "Choosing an RMF" section |
| 10 Feb 2005 | new Calibration Updates entry for CALDB 3.0.1 |
| 08 Apr 2005 | rewritten to no longer use the fullgarf script; added information on modeling higher orders |
| 06 Dec 2005 | updated for CIAO 3.3: new asphist tool syntax (the GTI filter is associated with the event file instead of the aspect solution file) |
| 01 Dec 2006 | updated for CIAO 3.4: CIAO version in warning |
| 23 Jan 2008 | updated for CIAO 4.0: parameter file updates for mkgarf (obsfile parameter is set to event file instead of aspect histogram file); Sherpa links point to 3.4 website; removed outdated calibration updates |
| 12 Feb 2009 | updated for CIAO 4.1: images are inline; sherpa link points to 4.1 website |
| 19 Feb 2009 | moved fitting information from Summary into Fitting section |
| 16 Jun 2009 | added About the Chandra Grating Data Archive and Catalog section |
| 14 Jan 2009 | reviewed for CIAO 4.2: no changes |
| 05 Apr 2010 | updated for CALDB 4.2.1: calibration update - the LETG grating efficiency has been upgraded to vN0006. |
---