Correcting Absolute Astrometry with reproject_aspect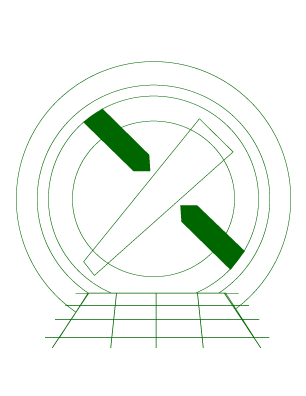 CIAO 4.2 Science Threads
---
Last Update: 8 Feb 2010 - reviewed for CIAO 4.2: no changes
Synopsis:
reproject_aspect applies corrections for translation, scale, and rotation to the WCS of a file by comparing two sets of source lists from the same sky region. If three or more sources are found to be a close match in position, the tool calculates the transformation that relates the two files and updates the WCS mapping from SKY(X,Y) to (RA,Dec) either by modifying the aspect solution or by revising the WCS keywords, depending on how the parameters are set.
reproject_aspect is actually a script which runs two tools: wcs_match and wcs_update. These tools may be run individually for slightly more flexibility; see the help files for details.
Purpose:
To eliminate the errors in the absolute astrometry between two files.
Read this thread if:
you intend to merge ACIS or HRC imaging observations and then perform astrometry.

you want to improve the absolute astrometry of a Chandra dataset using external information (e.g. a position from optical data).
Related Links:
---
---
---


Parameters for /home/username/cxcds_param/wavdetect.par


        infile = 441_img.fits     Input file name
       outfile = 441_src.fits     Output source list file name
     scellfile = 441_scell.fits   Output source cell image file name
     imagefile = 441_imgfile.fits Output reconstructed image file name
   defnbkgfile = 441_nbgd.fits    Output normalized background file name
        scales = 2.0 4.0          wavelet scales (pixels)
      (regfile = 441_src.reg)     ASCII regions output file
      (clobber = no)              Overwrite existing outputs?
     (ellsigma = 3.0)             Size of output source ellipses (in sigmas)
     (interdir = .)               Directory for intermediate outputs
     (bkginput = )                Input background file name
  (bkgerrinput = no)              Use bkginput[2] for background error
  (outputinfix = )                Output filename infix
    (sigthresh = 1e-06)           Threshold significance for output source pixel list
 (bkgsigthresh = 0.001)           Threshold significance when estimating bkgd only
      (exptime = 0)               Exposure time (if zero, estimate from map itself
      (expfile = )                Exposure map file name (blank=none)
    (expthresh = 0.1)             Minimum relative exposure needed in pixel to analyze it
      (bkgtime = 0)               Exposure time for input background file
      (maxiter = 2)               Maximum number of source-cleansing iterations
     (iterstop = 0.0001)          Min frac of pix that must be cleansed to continue
      (xoffset = INDEF)           Offset of x axis from optical axis
      (yoffset = INDEF)           Offset of y axis from optical axis
        (eband = 1.4967)          Energy band
      (eenergy = 0.393)           Encircled energy of PSF
     (psftable = ${ASCDS_CALIB}/psfsize20010416.fits -< /soft/ciao/data/psfsize20010416.fits) Table of PSF size data
          (log = no)              Make a log file?
      (verbose = 0)               Log verbosity
         (mode = ql)               
    
---


Parameters for /home/username/cxcds_param/wavdetect.par


        infile = 581_img.fits     Input file name
       outfile = 581_src.fits     Output source list file name
     scellfile = 581_scell.fits   Output source cell image file name
     imagefile = 581_imgfile.fits Output reconstructed image file name
   defnbkgfile = 581_nbgd.fits    Output normalized background file name
        scales = 2.0 4.0          wavelet scales (pixels)
      (regfile = 581_src.reg)     ASCII regions output file
      (clobber = no)              Overwrite existing outputs?
     (ellsigma = 3.0)             Size of output source ellipses (in sigmas)
     (interdir = .)               Directory for intermediate outputs
     (bkginput = )                Input background file name
  (bkgerrinput = no)              Use bkginput[2] for background error
  (outputinfix = )                Output filename infix
    (sigthresh = 1e-06)           Threshold significance for output source pixel list
 (bkgsigthresh = 0.001)           Threshold significance when estimating bkgd only
      (exptime = 0)               Exposure time (if zero, estimate from map itself
      (expfile = )                Exposure map file name (blank=none)
    (expthresh = 0.1)             Minimum relative exposure needed in pixel to analyze it
      (bkgtime = 0)               Exposure time for input background file
      (maxiter = 2)               Maximum number of source-cleansing iterations
     (iterstop = 0.0001)          Min frac of pix that must be cleansed to continue
      (xoffset = INDEF)           Offset of x axis from optical axis
      (yoffset = INDEF)           Offset of y axis from optical axis
        (eband = 1.4967)          Energy band
      (eenergy = 0.393)           Encircled energy of PSF
     (psftable = ${ASCDS_CALIB}/psfsize20010416.fits -< /soft/ciao/data/psfsize20010416.fits) Table of PSF size data
          (log = no)              Make a log file?
      (verbose = 0)               Log verbosity
          (mode = ql)              
    
---


Parameters for /home/username/cxcds_param/reproject_aspect.par


        infile = 581_src.fits     Input file with duplicate srcs
    refsrcfile = 441_src.fits     Input file with reference srcs
       updfile = @pcad_asol1.lis  Either input asol file, or file with WCS to be updated
       outfile = @outfiles.lis    Output asol file
      (wcsfile = 441_img.fits)    Input file with WCS used in transform
       (radius = 12)              radius used to match sources (arcsec)
     (residlim = 2)               src pairs with residuals > residlim are dropped (arcsec)
     (residfac = 0)               src pairs with residuals > residfac * position error are dropped
    (residtype = 0)               residfac applies to: (0) each residual, (1) avg residuals
      (logfile = STDOUT)          debug log file ( STDOUT | stdout | <filename>)
      (clobber = no)              Overwrite existing output dataset with same name?
      (verbose = 0)               debug level (0-5)
         (mode = ql)              
    
---


Parameters for /home/username/cxcds_param/reproject_aspect.par


        infile = 581_src.fits     Input file with duplicate srcs
    refsrcfile = 441_src.fits     Input file with reference srcs
       updfile = 581_wcs_evt2.fits Either input asol file, or file with WCS to be updated
       outfile =                  Output asol file
      (wcsfile = 441_img.fits)    Input file with WCS used in transform
       (radius = 12)              radius used to match sources (arcsec)
     (residlim = 2)               src pairs with residuals > residlim are dropped (arcsec)
     (residfac = 0)               src pairs with residuals > residfac * position error are dropped
    (residtype = 0)               residfac applies to: (0) each residual, (1) avg residuals
      (logfile = STDOUT)          debug log file ( STDOUT | stdout | <filename>)
      (clobber = no)              Overwrite existing output dataset with same name?
      (verbose = 0)               debug level (0-5)
         (mode = ql)              
    
---
| | |
| --- | --- |
| 24 Apr 2006 | new for CIAO 3.3: original version |
| 01 Dec 2006 | updated for CIAO 3.4: CIAO version in error messages |
| 23 Jan 2008 | updated for CIAO 4.0: kernel parameter removed from wavdetect; filename and screen output updated for reprocessed data (version N003 event file for 441) |
| 23 Jun 2008 | updated image display to place figures inline with text |
| 13 Feb 2009 | updated for CIAO 4.1: minor change to screen output due to CIAO 4.1 change in reproject_aspect |
| 22 May 2009 | added A note on combining the data |
| 22 Jul 2009 | clarified that the source list does not have to be made by wavdetect; a list from another data analysis tool or catalog may be used |
| 08 Feb 2010 | reviewed for CIAO 4.2: no changes |
---