Estimate Source Counts in an Image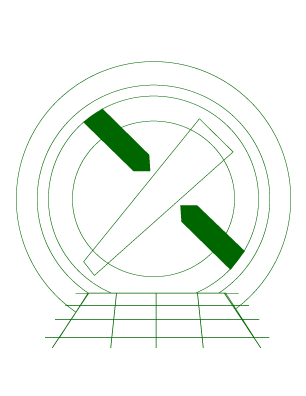 CIAO 4.2 Science Threads
---
Last Update: 9 Feb 2010 - reviewed for CIAO 4.2: no changes
Synopsis:
A quick means for estimating source counts, which may be useful as a first step in a more detailed analysis procedure. The thread is not intended to provide accurate photometric results, for which careful exposure and PSF corrections are necessary.
Purpose:
To estimate net source counts in user-defined regions of event lists or image files.
Read this thread if:
you would like to find the number of counts in an HRC or ACIS imaging observations; running this thread on LETG and HETG observations is not recommended.
Related Links:
---
---
Sample ObsID used: 1838 (ACIS-S, G21.5-09)
File types needed: evt2
There are essentially two steps required to estimate net counts:
Define source and background regions. The ds9 display tool is recommended for interactively creating these regions. Alternatively, a source list (e.g. the output of one of the detect tools or a list of objects from an astronomical catalog) may be used.

Use the CIAO tool dmextract to determine counts and number of pixels for each region and to compute net counts for the source regions that have associated background regions.
In the following examples, we restrict the energy range of the events:

unix% dmcopy "acisf01838N002_evt2.fits[energy=300:8000]" acis_1838_evt2.fits

---
dmextract can be used to bin on vector columns, such as sky. This allows it to perform spatial extractions in regions in order to extract counts. Optional background files and background regions may also be input, in which case dmextract will compute net counts as well. Errors can be computed using either Gaussian or Poisson statistics or input via a variance map. For more details on all of these options, refer to ahelp dmextract.
---


Parameters for /home/username/cxcds_param/dmextract.par


#--------------------------------------------------------------------
#
# DMEXTRACT -- extract columns or counts from an event list
#
#--------------------------------------------------------------------
        infile = acis_1838_evt2.fits[bin sky=circle(4072.96,4248.00,20)] Input event file 
       outfile = 1838_simple.fits      Enter output file name
          (bkg = acis_1838_evt2.fits[bin sky=annulus(4072.96,4248.00,86,114)]) Background region file or fixed background
        (error = gaussian)        Method for error determination(poisson|gaussian|<variance file>)
     (bkgerror = gaussian)        Method for background error determination(poisson|gaussian|<variance file>)
      (bkgnorm = 1.0)             Background normalization
          (exp = )                Exposure map image file
       (bkgexp = )                Background exposure map image file
      (sys_err = 0)               Fixed systematic error value for SYS_ERR keyword
          (opt = pha1)            Output file type: pha1 
     (defaults = ${ASCDS_CALIB}/cxo.mdb -> /soft/ciao/data/cxo.mdb) Instrument defaults file
         (wmap = )                WMAP filter/binning (e.g. det=8 or default)
      (clobber = no)              OK to overwrite existing output file(s)?
      (verbose = 0)               Verbosity level
         (mode = ql)              


---
| | |
| --- | --- |
| 23 Dec 2004 | reviewed for CIAO 3.2: no changes |
| 19 Dec 2005 | updated for CIAO 3.3: default value of dmextract error and bkgerror parameters is "gaussian" |
| 01 Dec 2006 | updated for CIAO 3.4: CIAO version in warning |
| 16 Jan 2008 | updated for CIAO 4.0: ds9 now automatically looks for the "[SRCLIST]" extension in the region file, so it doesn't have to be specified; filename and screen output updated for reprocessed data (version N002 event file); replaced "Defining Source and Background Regions" section with a link to the Using CIAO Region Files thread |
| 25 Jun 2008 | updated image display to place figures inline with text |
| 06 Feb 2009 | updated for CIAO 4.1: made Caveat on Exposure Corrections a separate section |
| 09 Feb 2010 | reviewed for CIAO 4.2: no changes |
---