Using specextract to Extract ACIS Spectra and Response Files for Extended Sources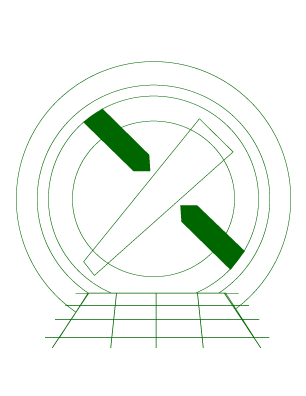 CIAO 4.2 Science Threads
---
Last Update: 22 Mar 2010 - added "Special case: -110 C data on a front-illuminated chip" to the Creating RMFs: mkrmf vs mkacisrmf section
Synopsis:
specextract is a script for creating ACIS spectra for extended sources. It allows the user to create source and background PHA or PI spectra and the associated ARF and RMF files. specextract can take a stack of input files and generate many spectra in one run of the script. Read the help file for full details on how the script works.
The mkwarf tool, which is used for ARF generation by specextract, may not produce accurate results for point sources. For point source extraction, the psextract script is recommended.
Purpose:
To generate source and background PI (PHA) spectra of an extended ACIS source and build the proper RMFs and ARFs.
Read this thread if:
you are working with an ACIS observation of an extended source, whether imaging or grating data.
CALDB v4.2.0 (15 Dec 2009):

The ACIS QE contamination model has been upgraded to vN0005. This version of the file contains separate components for the correction on ACIS-S and ACIS-I. The new calibration file is used by default when creating ARFs and instrument maps in CIAO 4.2.

The changes in the vN0005 file will primarily affect low-energy absorption components between C-K edge (0.283 keV) and 1.2 keV. In general, hard spectra will not be affected much by the calibration change.

Users should read the ACIS QE Contamination Model vN0005 section of the CIAO 4.2 release notes for information on how this change will affect the response file.
---
---
---


Parameters for /home/username/cxcds_param/specextract.par


        infile = acisf00869N003_evt2.fits[sky=region(simple.reg)] Source events file(s)
       outroot = simple           Output directory path + root name for output files
       pbkfile = acisf078247287N003_pbk0.fits pbkfile input to mkwarf
      (bkgfile = acisf00869N003_evt2.fits[sky=region(bg_simple.reg)]) Background events file(s)
       (dafile = CALDB)           dafile input to mkwarf
        (ptype = PI)              PI or PHA
    (grouptype = NUM_CTS)         Spectrum grouping type (same as grouptype in dmgroup)
      (binspec = 15)              Spectrum grouping specification (NONE,1:1024:10,etc)
(bkg_grouptype = NONE)            Background spectrum grouping type (NONE, BIN, SNR, NUM_BINS, NUM_CTS, or ADAPTIVE)
  (bkg_binspec = )                Background spectrum grouping specification (NONE,10,etc)
       (energy = 0.3:11.0:0.01)   Energy grid
      (channel = 1:1024:1)        RMF binning attributes
  (energy_wmap = 300:2000)        Energy Range for WMAPs
      (binwmap = det=8)           Binning factor for WMAPs
      (clobber = no)              OK to overwrite existing output file?
      (verbose = 0)               Debug Level(0-5)
         (mode = ql)              
    
---


Parameters for /home/username/cxcds_param/specextract.par


        infile = @multi_input.lis Source events file(s)
       outroot = @multi_out.lis   Output directory path + root name for output files
       pbkfile = @multi_pbk.lis   pbkfile input to mkwarf
      (bkgfile = @multi_bkg.lis)  Background events file(s)
       (dafile = CALDB)           dafile input to mkwarf
        (ptype = PI)              PI or PHA
    (grouptype = BIN)             Spectrum grouping type (same as grouptype in dmgroup)
      (binspec = 10)              Spectrum grouping specification (NONE,1:1024:10,etc)
(bkg_grouptype = NONE)            Background spectrum grouping type (NONE, BIN, SNR, NUM_BINS, NUM_CTS, or ADAPTIVE)
  (bkg_binspec = )                Background spectrum grouping specification (NONE,10,etc)
       (energy = 0.3:11.0:0.01)   Energy grid
      (channel = 1:1024:1)        RMF binning attributes
  (energy_wmap = 300:2000)        Energy Range for WMAPs
      (binwmap = det=8)           Binning factor for WMAPs
      (clobber = no)              OK to overwrite existing output file?
      (verbose = 0)               Debug Level(0-5)
         (mode = ql)              
    
---
| | |
| --- | --- |
| 01 Feb 2006 | new for CIAO 3.3 |
| 15 Feb 2006 | created Running mkacisrmf Independently section |
| 31 Mar 2006 | specextract use update added to Overview |
| 05 Apr 2006 | In light of the specextract usage change, the thread has been rewritten to use extended sources in the examples |
| 14 Apr 2006 | added Analysis at the edges of ACIS CCDs caveat |
| 24 May 2006 | added new information to Using the ACIS "Blank-Sky" Background Files caveat |
| 14 Jun 2006 | corrected link in "Calibration Updates"; clarified information on GRADED mode data |
| 18 Dec 2006 | updated for CIAO 3.4: new calibration files in CALDB 3.3.0; Extracting Multiple Spectra section uses a stack of output file roots (new feature in CIAO 3.4); output files in one-output case no longer have "src1" or "bkg1" included in the filename; mkrmf no longer prints messages at verbose=0; CIAO version in warnings |
| 06 Mar 2007 | added ACIS dead area correction section |
| 22 Jan 2008 | updated for CIAO 4.0: ACIS dead area correction parameters added to the specextract.par file: pbkfile and dafile (dead area correction is turned on by default); new ACIS blank-sky background file in CALDB 3.4.0 eliminate the header keyword issue; available links point to the Sherpa Beta website; removed outdated calibration updates |
| 31 Mar 2008 | updated for CALDB 3.4.3: use mkacisrmf for -110 BI chips if TGAIN calibration has been applied |
| 26 Jun 2008 | updated Analysis at the edges of ACIS CCDs caveats (aspect information not taken into account by specextract) |
| 04 Feb 2009 | updated for CIAO 4.1: images are inline; Sherpa link updated to 4.1 website; screen output changed with CALDB 4; input data must have a CTI_APP keyword |
| 17 Feb 2009 | added "for Extended Sources" to the title |
| 12 Jan 2010 | updated for CIAO 4.2: specextract uses a CALDB query to decide which RMF tool should be used; calibration update - the ACIS QE contamination model has been upgraded to vN0005. |
| 05 Mar 2010 | added additional information to the Choosing a background file section |
| 09 Mar 2010 | The ACIS detector is calibrated over the range 0.224004 - 12 keV; choosing values outside this range will result in errors from specextract. |
| 22 Mar 2010 | added "Special case: -110 C data on a front-illuminated chip" to the Creating RMFs: mkrmf vs mkacisrmf section |
---