Filtering Data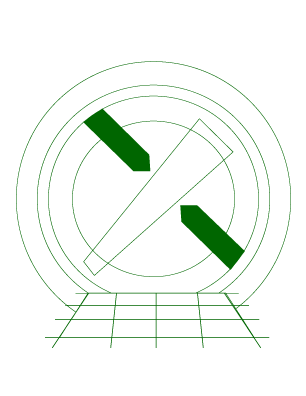 CIAO 4.6 Science Threads
---
Synopsis:
The CIAO Data Model allows powerful filtering of datafiles beyond the standard onboard event filtering. A file may be filtered on any of its columns, e.g. energy, time, position.
Related Links:
Last Update: 2 Dec 2013 - Review for CIAO 4.6; no changes.
---
---
---
The result of this thread is the level=2 event file acis_1843_evt2_0.3-10_bkgflt.fits, which is filtered for high background and restricted to a specific energy range.
---


Parameters for /home/username/cxcds_param/dmextract.par


#--------------------------------------------------------------------
#
# DMEXTRACT -- extract columns or counts from an event list
#
#--------------------------------------------------------------------
        infile = acis_1843_evt2_0.3-10.fits[sky=field()-ellipse(1628,4116,100,140,0)][bin time=::3.24104] Input event file 
       outfile = background_lc.fits Enter output file name
          (bkg = )                Background region file or fixed background (counts/pixel/s) subtraction
        (error = gaussian)        Method for error determination(poisson|gaussian|<variance file>)
     (bkgerror = gaussian)        Method for background error determination(poisson|gaussian|<variance file>)
      (bkgnorm = 1.0)             Background normalization
          (exp = )                Exposure map image file
       (bkgexp = )                Background exposure map image file
      (sys_err = 0)               Fixed systematic error value for SYS_ERR keyword
          (opt = ltc1)            Output file type: pha1 
     (defaults = ${ASCDS_CALIB}/cxo.mdb -> /soft/ciao/data/cxo.mdb) Instrument defaults file
         (wmap = )                WMAP filter/binning (e.g. det=8 or default)
      (clobber = no)              OK to overwrite existing output file(s)?
      (verbose = 0)               Verbosity level
         (mode = ql)              
    
---


Parameters for /home/username/cxcds_param/dmgti.par


        infile = background_lc.fits Input MTL file
       outfile = bkg_gti.fits     Output GTI file
     userlimit = count_rate<=80.0 User defined limit string
      (mtlfile = none)            Optional output smoothed/filtered MTL file
     (lkupfile = none)            Lookup table defining which MTL columns to check against (NONE|none|<filename>)
       (smooth = yes)             Smooth the input MTL data?
      (clobber = no)              Clobber output file if it exists?
      (verbose = 0)               Debug level
         (mode = ql)              
    
---
| | |
| --- | --- |
| 14 Dec 2004 | reviewed for CIAO 3.2: no changes |
| 01 Dec 2005 | updated for CIAO 3.3: default value of dmextract error and bkgerror parameters is "gaussian", update to screen output in "Verify filtering" step of the Eliminate High Background Times section |
| 01 Dec 2006 | updated for CIAO 3.4: kernel parameter removed from dmgti |
| 24 Jan 2008 | updated for CIAO 4.0: updated ChIPS plotting syntax; filename and screen output updated for reprocessed data (version N003 event file) |
| 06 Jun 2008 | added "opt=all" to dmcopy commands so all blocks are kept, e.g. for grating files |
| 23 Jun 2008 | updated image display to place figures inline with text |
| 06 Feb 2009 | updated for CIAO 4.1: Python and S-Lang syntax included for ChIPS plotting |
| 05 Feb 2010 | updated for CIAO 4.2: changes to the ds9 region file format menu |
| 13 Jan 2011 | reviewed for CIAO 4.3: no changes |
| 03 Jan 2012 | reviewed for CIAO 4.4: no changes |
| 03 Dec 2012 | Review for CIAO 4.5; removed white space in dmgti expressions which might get interpreted as stack seperators. |
| 02 Dec 2013 | Review for CIAO 4.6; no changes. |
---