The HRC-I Background Spectra Files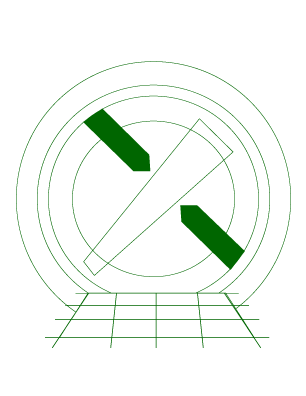 CIAO 4.6 Science Threads
---
Synopsis:
The HRC calibration team has released a set of background spectra from the HRC-I. These spectra describe the particle background of the detector and vary slowly with time which means that they can be used to improve the signal-to-noise of HRC-I imaging data. This can significantly improve signal-to-noise for extended sources and may be useful for point source analysis (e.g. fields with many point sources).
Purpose:
Optimal selection of the PI range for HRC-I imaging data.
To create an HRC-I background event file tailored to a specific observation for imaging or spatial analyses, follow the HRC-I Background Event Files thread instead.
Related Links:
Last Update: 3 Dec 2013 - Review for CIAO 4.6; no changes.
---
---
---
| | |
| --- | --- |
| 10 Jun 2010 | new for CIAO 4.2/CALDB 4.3.0 |
| 11 Jan 2011 | reviewed for CIAO 4.3: no changes |
| 04 Apr 2011 | updated for 04 Apr scripts package release: hrc_bkgrnd_lookup script prints the version at verbose > 0. |
| 20 Jul 2011 | required software updates are listed in Synopsis |
| 11 Jan 2012 | reviewed for CIAO 4.4 and CALDB 4.4.7: the 2010 HRC-I background PI spectrum file was remade with the new gain map (hrciD2010-09-25pibgspecN0001.fits), and the 2011 file has been added (hrciD2011-09-19pibgspecN0001.fits); added Scripting It section |
| 03 Dec 2012 | Review for CIAO 4.5; file version name changes |
| 03 Dec 2013 | Review for CIAO 4.6; no changes. |
---