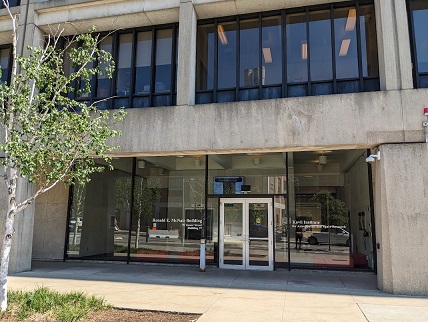 McNair Building
The McNair building (Building 37) is home to the MIT Kavli Institute for Astrophysics and Space Research. Located on Vassar Street, it is a roughly 12 minute walk from the Red Line Central Square stop and a roughly 8 minute walk from the Red Line Kendall/MIT stop. The nearest Bluebikes dock is two minutes away. Acess to the building is through Vassar St., with the elevator leading to the second floor immediately accessible through the front doors.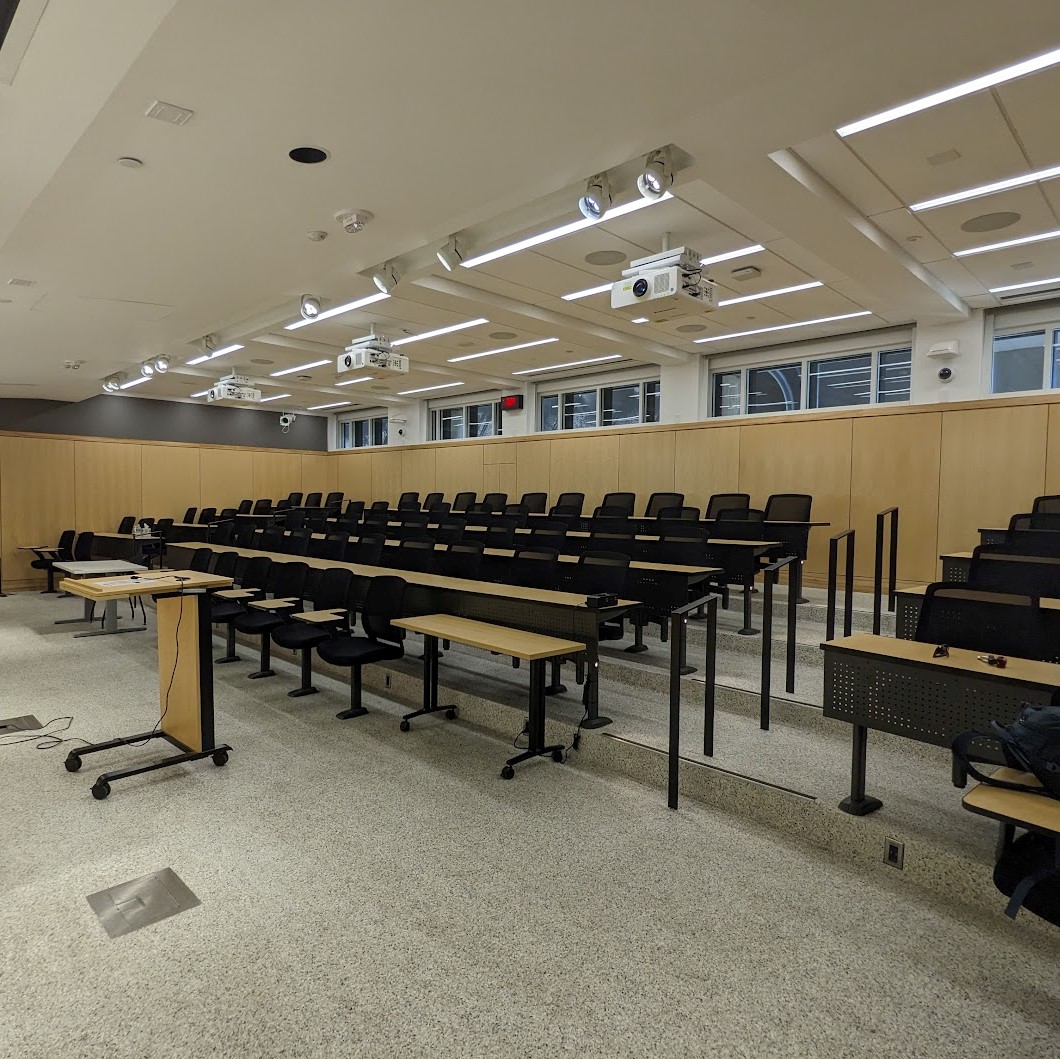 Conference Room
The workshop will take place on the second floor of McNair (follow signs when you arrive). The room is a terraced classroom with three sections for sitting. We ask that, unless you are presenting during a session, you please move toward the center when you arrive to allow everyone to sit. Food and drink is prohibited in the room, per MIT policy.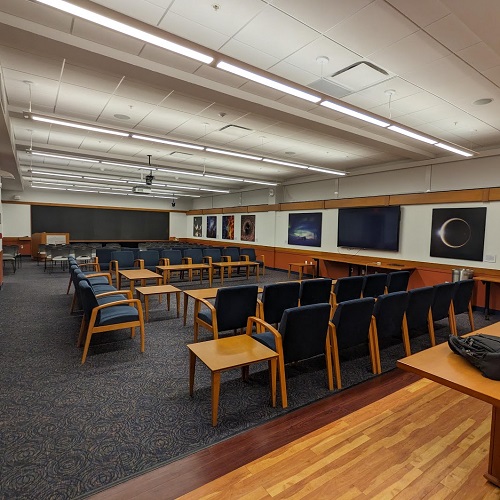 Breaks Room
Morning and afternoon breaks will take place in the Marlar lounge. Located just next to the conference room, Marlar provides abundant space to sit or stand and talk with fellow conference attendees. Food and drink will be served from the attached kitchen. Marlar will also host breakout sessions during the Future of Chandra session on the second day of the conference.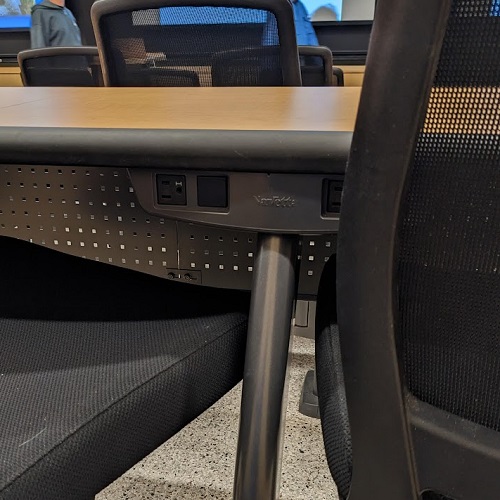 Amenities
All of the seats in the conference room are equipped with standard NEMA (US-style) 3-prong 120V outlets (pictured). There are bathrooms immediately outside the conference room, down the hall, and on other floors. Internet access is available through Eduroam; if you do not have access to Eduroam, MIT has a guest network available, as well.
Photosphere Images
To help attendees find the building and prepare for being in the room, photosphere images are available below. If downloaded, these images can be displayed as photospheres.