How can I create multiple plots in the same window? 
---
In the following we assume you have two data sets loaded with ids of 1 (i.e. the default) and 2, that you have done the following
and that fits have been made to both data sets.
If you wish to display multiple datasets in the same plot window then you can use the plot command; for example if you have two datasets with ids of 1 and 2 then:

sherpa> plot("data", 1, "data", 2)

will display each data set in a separate plot in the same window (Figure 1).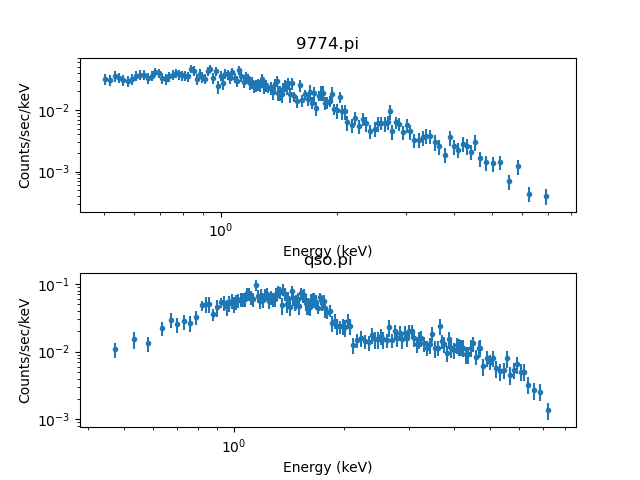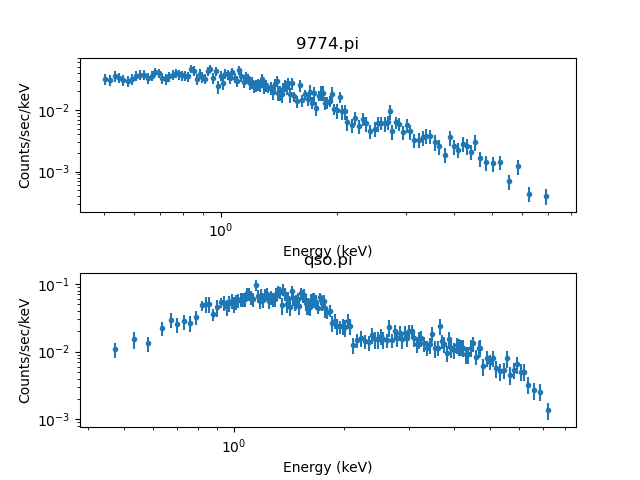 Plotting multiple data sets
As of CIAO 4.13 we can now also adjust all the plots, such as over-riding the set_xlog with:

sherpa> plot("data", 1, "data", 2, xlog=False)

After such a call, matplotlib functions can be used to tweak the layout, sich as increasing the vertical space between the two plots (Figure 2):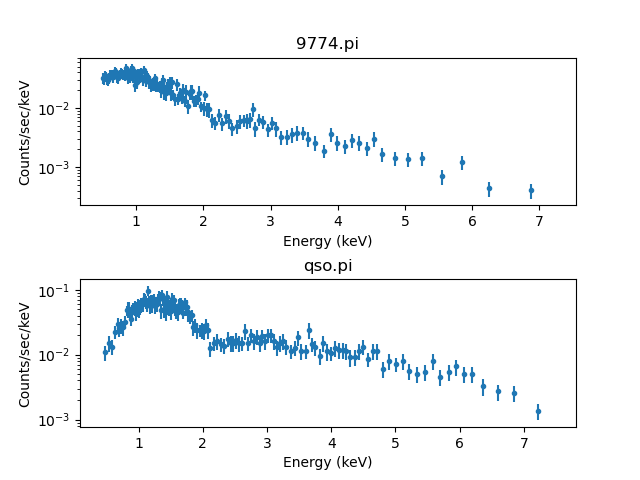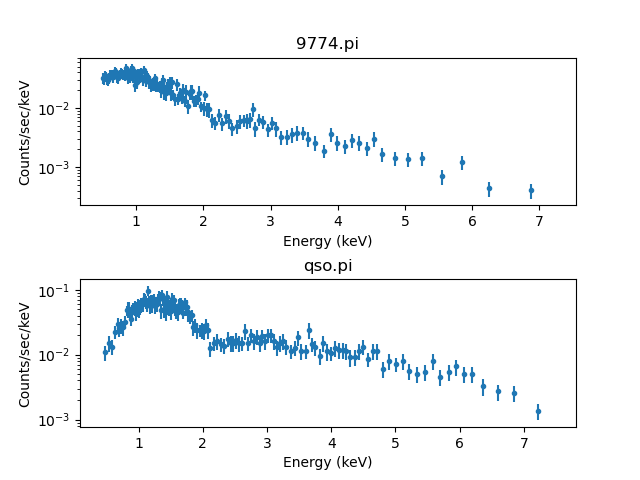 Increasing the vertical space between the plots
You can display more than two plots, for instance (Figure 3):

sherpa> plot('fit', 1, 'fit', 2, 'delchi', 1, 'delchi', 2)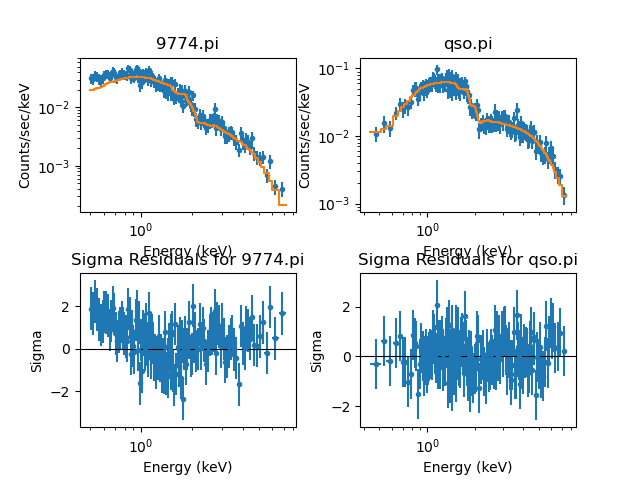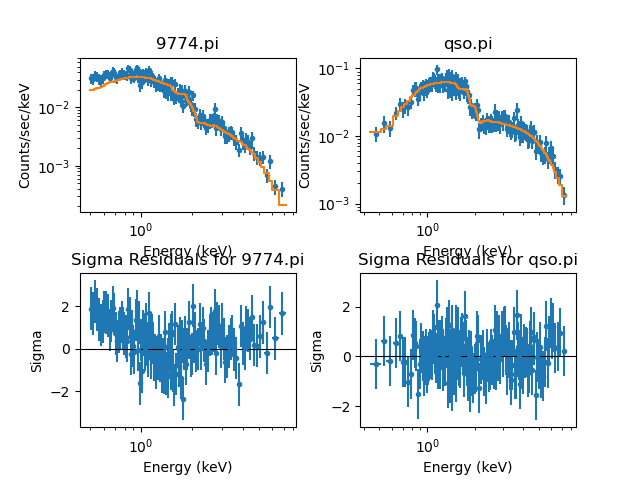 Plotting fit and residuals
As with the previous example, matplotlib commands can be used to tweak the appearance of the plot (Figure 4):

sherpa> fig = plt.gcf()
sherpa> for i in [0, 1]:
   ...:    fig.axes[i].xaxis.label.set_visible(False)
   ...:    fig.axes[i].xaxis.set_ticklabels([])
   ...:    fig.axes[i].set_ylim(1e-4, 2e-1)
   ...:
sherpa> for i in [2, 3]:
   ...:    fig.axes[i].title.set_visible(False)
   ...:    fig.axes[i].set_ylim(-4, 4)
   ...:
sherpa> for i in [1, 3]:
   ...:    fig.axes[i].yaxis.label.set_visible(False)
   ...:    fig.axes[i].yaxis.set_ticklabels([])
   ...:
sherpa> plt.subplots_adjust(hspace=0.05, wspace=0.05)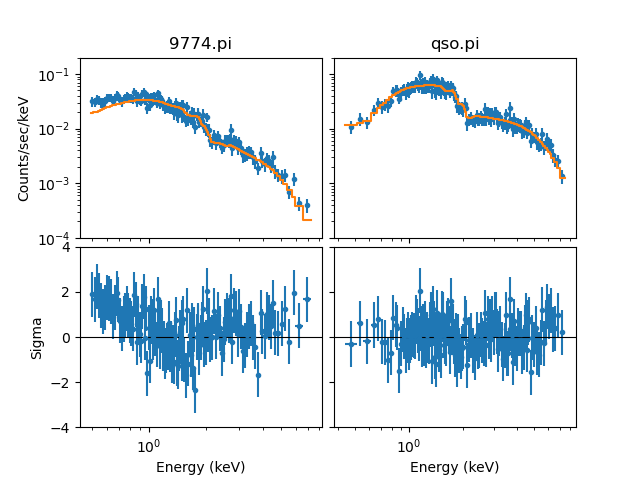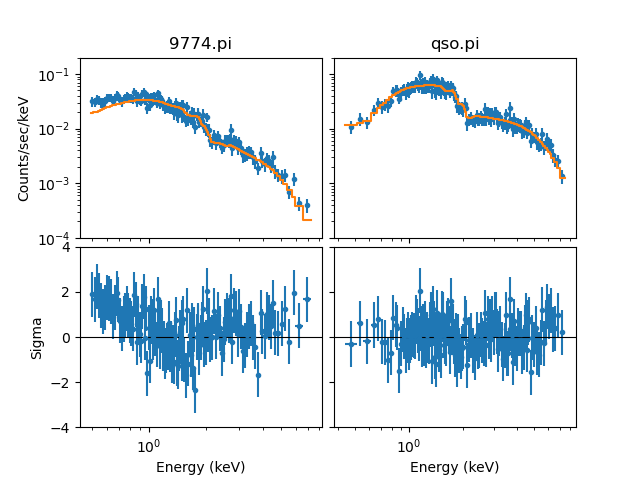 The final plot
---