New Observation-Specific HRC Bad Pixel File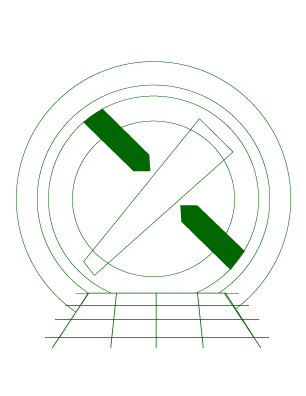 CIAO 4.15 Science Threads
---
Overview
Synopsis:
The HRC-I and HRC-S bad pixel files are used both to define the valid coordinate regions in the detectors and to identify bad (hot) pixels. Observation-specific bad pixel files are generated from calibration data products by applying the appropriate degap corrections and selecting all time-dependent bad pixel regions in the calibration data that are appropriate to the time of the observation.
Purpose:
To generate a new observation-specific HRC bad pixel file when you have re-run hrc_process_events using degap corrections different from those used in standard processing, or you have identified new bad pixel regions that are not contained in the CALDB bad pixel list.
Related Links:
About the Instrument: HRC
Last Update: 24 Jan 2022 - Review for CIAO 4.14. Updated for Repro-5.
---
Contents
---
---


Parameters for /home/username/cxcds_param/hrc_build_badpix.par


        infile = CALDB            Input (ARD) bad pixel file
       outfile = hrcf06476_bpix1_caldb.fits Output (Level 1) bad pixel file
       obsfile = hrcf06476_obs.par Input observation parameter file
     degapfile = CALDB            Input degap file (NONE | none | COEFF | <filename>)
         (cfu1 = 1.0)             u axis 1st order cor. factor
         (cfu2 = 0.0)             u axis 2nd order cor. factor
         (cfv1 = 1.0)             v axis 1st order cor. factor
         (cfv2 = 0.0)             v axis 2nd order cor. factor
      (logfile = STDOUT)          Output debug log file (<filename>, NONE, STDOUT)
      (clobber = no)              Overwrite output file(s) if already exists?
      (verbose = 0)               Debug level (0-5)
         (mode = ql)              
    
---


Parameters for /home/username/cxcds_param/hrc_build_badpix.par


        infile = CALDB            Input (ARD) bad pixel file
       outfile = hrcf06476_bpix1_match.fits Output (Level 1) bad pixel file
       obsfile = hrcf06476_obs.par Input observation parameter file
     degapfile = /soft/ciao/CALDB/data/chandra/hrc/gaplookup/hrciD1999-07-22gaplookupN0004.fits Input degap file (NONE | none | COEFF | <filename>)
         (cfu1 = 1.0)             u axis 1st order cor. factor
         (cfu2 = 0.0)             u axis 2nd order cor. factor
         (cfv1 = 1.0)             v axis 1st order cor. factor
         (cfv2 = 0.0)             v axis 2nd order cor. factor
      (logfile = STDOUT)          Output debug log file (<filename>, NONE, STDOUT)
      (clobber = no)              Overwrite output file(s) if already exists?
      (verbose = 0)               Debug level (0-5)
         (mode = ql)              
    
---
History
| | |
| --- | --- |
| 01 Dec 2006 | new for CIAO 3.4 |
| 25 Jan 2008 | reviewed for CIAO 4.0: no changes |
| 06 Feb 2009 | updated for CIAO 4.1: degap file path updated for CALDB 4 |
| 05 Feb 2010 | reviewed for CIAO 4.2: no changes |
| 13 Jan 2011 | reviewed for CIAO 4.3: no changes |
| 11 Jan 2012 | reviewed for CIAO 4.4: no changes |
| 03 Dec 2012 | Review for CIAO 4.5; updated file versions. |
| 02 Dec 2013 | Review for CIAO 4.6; no changes |
| 18 Dec 2014 | Review for CIAO 4.7; no changes. |
| 24 Jan 2022 | Review for CIAO 4.14. Updated for Repro-5. |
---