Setting the Observation-specific Bad Pixel Files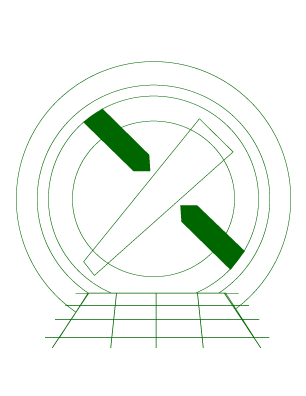 CIAO 4.2 Science Threads
---
Last Update: 5 Feb 2010 - updated for CIAO 4.2: link to the new Customizing an ACIS Bad Pixel File thread
Synopsis:
Several of the CIAO data analysis tools directly use calibration data from the tool's parameter file, but many access it via calls to the ardlib.par parameter file. Although the majority of these calibration files are now controlled by the Chandra Calibration Database (CALDB), the observation-specific bad pixel list must still be set by the user. This list contains both the known bad pixels and columns for each chip, plus any additional ones for that specific observation.
Purpose:
To set the observation-specific bad pixel file for an analysis session. This ensures that the tools will locate the proper bad pixel file in ardlib.par when it is needed.
Read this thread if:
you are beginning a new ACIS or HRC analysis session.
Related Links:
---
---
---
Again, remember to "punlearn" or delete your ardlib.par file after completing analysis of this dataset to ensure that the proper bad pixel maps are used the next time that ardlib.par is referenced by a tool.
---


Parameters for /home/username/cxcds_param/acis_set_ardlib.par


    badpixfile = acis1843_new_bpix1.fits Bad pixel file for the observation
 (absolutepath = yes)             Use an absolute path in the parameter file
   (ardlibfile = ardlib)          Parameter file to change
      (verbose = 1)               Verbosity (0 for no screen output)
         (mode = ql)              
    
---
| | |
| --- | --- |
| 05 Jan 2005 | updated for CIAO 3.2: ardlib.par has new contamination file parameters; added information on creating a new bad pixel file with the acis hot pixel tools |
| 20 Jan 2005 | revised to use new version of the acis_set_ardlib script; separated ACIS and HRC sections |
| 08 Dec 2005 | reviewed for CIAO 3.3: no changes |
| 01 Dec 2006 | reviewed for CIAO 3.4: include link to the Creating a New Observation-Specific HRC Bad Pixel File thread |
| 10 Jan 2008 | updated for CIAO 4.0: default parameter file is $HOME/cxcds_param4 |
| 12 Jan 2009 | updated for CIAO 4.1: foreach syntax is for (t)csh shell, user has to change syntax if using another shell |
| 06 May 2009 | check the version of the CIAO scripts package instead of the individual script |
| 05 Feb 2010 | updated for CIAO 4.2: link to the new Customizing an ACIS Bad Pixel File thread |
---