An Image of Diffuse Emission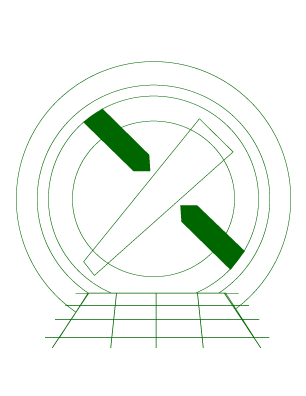 CIAO 4.2 Science Threads
---
Last Update: 5 Feb 2010 - updated for CIAO 4.2: ObsID 315 file version and corresponding changes to source detections
Synopsis:
The procedure used here is intended to make a nice image for poster or paper and to aid in understanding the morphology of the extended emission. Point sources are identified and removed, filling the gaps with a sampling of the background region. The filled image is then smoothed, with the option to exposure-correct the results. Care must be taken in the scientific interpretation of the final image as it is highly processed.
Purpose:
To create a smoothed image of diffuse emission.
Read this thread if:
you are working with an ACIS or HRC imaging observation and would like to create an image of the diffuse emission.
Related Links:
---
---
---


Parameters for /home/username/cxcds_param/wavdetect.par


#
#   parameter file for wavdetect
#
#
#   input
#
        infile = diff_image.fits  Input file name
#
#   output
#
       outfile = sources.fits     Output source list file name
     scellfile = sources_scell.fits Output source cell image file name
     imagefile = sources_image.fits Output reconstructed image file name
   defnbkgfile = sources_bkg.fits Output normalized background file name
#
#   scales
#
        scales = 1 2 4            wavelet scales (pixels)
      (regfile = sources.reg)     ASCII regions output file
#
#   output options
#
      (clobber = no)              Overwrite existing outputs?
     (ellsigma = 4)               Size of output source ellipses (in sigmas)
     (interdir = .)               Directory for intermediate outputs
#
#########################################################################
#
#   wtransform parameters
#
#
#   optional input
#
     (bkginput = )                Input background file name
  (bkgerrinput = no)              Use bkginput[2] for background error
#
#   output info
#
  (outputinfix = )                Output filename infix
#
#   output content options
#
    (sigthresh = 1e-06)           Threshold significance for output source pixel list
 (bkgsigthresh = 0.001)           Threshold significance when estimating bkgd only
#
#   exposure info
#
      (exptime = 0)               Exposure time (if zero, estimate from map itself
      (expfile = )                Exposure map file name (blank=none)
    (expthresh = 0.1)             Minimum relative exposure needed in pixel to analyze it
#
#   background
#
      (bkgtime = 0)               Exposure time for input background file
#
#   iteration info
#
      (maxiter = 2)               Maximum number of source-cleansing iterations
     (iterstop = 0.0001)          Min frac of pix that must be cleansed to continue
#
#   end of wtransform parameters
#
########################################################################
########################################################################
#
#   wrecon parameters
#
#
#   PSF size parameters
#
      (xoffset = INDEF)           Offset of x axis from optical axis
      (yoffset = INDEF)           Offset of y axis from optical axis
        (eband = 1.4967)          Energy band
      (eenergy = 0.393)           Encircled energy of PSF
     (psftable = ${ASCDS_CALIB}/psfsize20010416.fits -> /soft/ciao/data/psfsize20010416.fits) Table of PSF size data
#
#   end of wrecon parameters
#
########################################################################
#
#   run log verbosity and content
#
          (log = no)              Make a log file?
      (verbose = 0)               Log verbosity
#
#   mode  
#
         (mode = ql)              
      
---


Parameters for /home/username/cxcds_param/dmfilth.par


##
## DMFILTH --  fill in the hole
##
        infile = diff_image.fits  Input image file
       outfile = diff_image_filled.fits Enter output file name(s)
        method = POISSON          Interpolation method
       srclist = @sources_mod.reg List of sources to fill in
       bkglist = @bkg_sub.reg     List of background regions
     (randseed = 123)             Seed for random number generator
      (clobber = no)              OK to overwrite existing output file(s)?
      (verbose = 0)               Verbosity level
         (mode = ql)              
    
---


Parameters for /home/username/cxcds_param/aconvolve.par


#
# aconvolve.par file
#
#
        infile = diff_image_filled.fits Input file name
       outfile = smoothed_fill.fits Output file name
    kernelspec = lib:gaus(2,5,1,10,10) Kernel specification
#
# auxillary outputs
#
  (writekernel = no)              Output kernel
   (kernelfile = ./.)             Output kernel file name
     (writefft = no)              Write fft outputs
      (fftroot = ./.)             Root name for FFT files
#
# processing parameters 
#
       (method = fft)             Convolution method
        (edges = wrap)            Edge treatment
        (const = 0)               Constant value to use at edges with edges=constant
          (pad = no)              Pad data axes to next power of 2^n
       (center = no)              Center FFT output
   (normkernel = area)            Normalize the kernel
#
# user specific comments
#
      (clobber = no)              Clobber existing output
      (verbose = 0)               Debug level
         (mode = ql)              
    
---
| | |
| --- | --- |
| 16 Dec 2004 | updated for CIAO 3.2: minor changes to csmooth parameter file |
| 21 Dec 2005 | reviewed for CIAO 3.3: no changes |
| 01 Dec 2006 | updated for CIAO 3.4: uses aconvolve instead of csmooth for smoothing, updated image to match |
| 16 Jan 2008 | updated for CIAO 4.0: kernel parameter removed from aconvolve and wavdetect |
| 29 Jan 2009 | updated for CIAO 4.1: images are inline |
| 06 May 2009 | check the version of the CIAO scripts package instead of the individual script |
| 05 Feb 2010 | updated for CIAO 4.2: ObsID 315 file version and corresponding changes to source detections |
---