Using merge_all to Compute ACIS Exposure Maps and Fluxed Images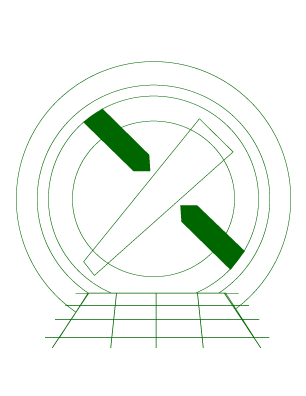 CIAO 4.2 Science Threads
---
Last Update: 12 Jan 2010 - updated for CIAO 4.2: calibration update - the ACIS QE contamination model has been upgraded to vN0005.
Synopsis:
mkexpmap generates an exposure map which may be used to convert a counts image of a source to an image in flux units. The computed exposure map is essentially an image of the effective area at each sky position, accounting for the effects of dither motion which are especially important near the edges of the detector.
Purpose:
To create a wide variety of exposure maps using the script merge_all.
Read this thread if:
you are working with an ACIS imaging observation and would like to create an exposure map. If you are interested in having an accurate exposure map at the very edge of a CCD, subarray or window, this thread cannot be used. Instead, run one of the step-by-step exposure map threads that include the use of the mask file.
merge_all will produce incorrect results if one (or more) of the observations was done with an offset. For details and a workaround, refer to the merge_all bugs page.
CALDB v4.2.0 (15 Dec 2009):

The ACIS QE contamination model has been upgraded to vN0005. This version of the file contains separate components for the correction on ACIS-S and ACIS-I. The new calibration file is used by default when creating ARFs and instrument maps in CIAO 4.2.

The changes in the vN0005 file will primarily affect low-energy absorption components between C-K edge (0.283 keV) and 1.2 keV. In general, hard spectra will not be affected much by the calibration change.

Users should read the ACIS QE Contamination Model vN0005 section of the CIAO 4.2 release notes for information on how this change will affect the response file.
Related Links:
---
---
---


Parameters for /home/username/cxcds_param/merge_all.par


##
## Parameter file for merge_all script
##
       evtfile = 1843_evt2.fits   Input event file(s)
          asol = pcadf084271087N002_asol1.fits Input asol file(s); time-sorted
       dtffile =                  Input Live Time Correction list files for HRC-I
          chip = 3                ACIS CCD ID(s), comma-separated or range; or 'HRC-I' or 'HRC-S'
      refcoord =                  Reference coordinates or evt2 file for reproject_events
        xygrid = 2480.5:3680.5:#600,3940.5:5140.5:#600 XY grid (e.g., 0.5:8192.5:#1024,0.5:8192.5:#1024)
        energy = 1                Energy or spectral weights file for mkinstmap
        merged =                  Output merged event file
        expmap = 1843_I3_expmap.fits Output merged exposure map
       expcorr = 1843_I3_expcorr.fits Output exposure-corrected image
       (intdir = /tmp)            Directory for intermediate files
      (clobber = no)              OK to overwrite existing output file(s)?
         (mode = ql)              
    
---


Parameters for /home/username/cxcds_param/merge_all.par


##
## Parameter file for merge_all script
##
       evtfile = 1843_evt2.fits   Input event file(s)
          asol = pcadf084271087N002_asol1.fits Input asol file(s); time-sorted
       dtffile =                  Input Live Time Correction list files for HRC-I
          chip = 0,1,2,3,6,7      ACIS CCD ID(s), comma-separated or range; or 'HRC-I' or 'HRC-S'
      refcoord =                  Reference coordinates or evt2 file for reproject_events
        xygrid = 0.5:8192.5:#1024,0.5:8192.5:#1024 XY grid (e.g., 0.5:8192.5:#1024,0.5:8192.5:#1024)
        energy = 1                Energy or spectral weights file for mkinstmap
        merged =                  Output merged event file
        expmap = 1843_all_expmap.fits Output merged exposure map
       expcorr = 1843_all_expcorr.fits Output exposure-corrected image
       (intdir = /tmp)            Directory for intermediate files
      (clobber = no)              OK to overwrite existing output file(s)?
         (mode = ql)              
    
---


Parameters for /home/username/cxcds_param/merge_all.par


##
## Parameter file for merge_all script
##
       evtfile = 1843_evt2.fits,1842_evt2.fits Input event file(s)
          asol = pcadf084271087N002_asol1.fits,pcadf084280882N002_asol1.fits Input asol file(s); time-sorted
       dtffile =                  Input Live Time Correction list files for HRC-I
          chip = 0:3              ACIS CCD ID(s), comma-separated or range; or 'HRC-I' or 'HRC-S'
      refcoord = 1843_evt2.fits   Reference coordinates or evt2 file for reproject_events
        xygrid = 0.5:8192.5:#1024,0.5:8192.5:#1024 XY grid (e.g., 0.5:8192.5:#1024,0.5:8192.5:#1024)
        energy = 1                Energy or spectral weights file for mkinstmap
        merged = merged_evt2.fits Output merged event file
        expmap = merged_expmap.fits Output merged exposure map
       expcorr = merged_expcorr.fits Output exposure-corrected image
       (intdir = /tmp)            Directory for intermediate files
      (clobber = no)              OK to overwrite existing output file(s)?
         (mode = ql)              
    
---
| | |
| --- | --- |
| 04 Jan 2005 | updated for CIAO 3.2: added Caveats section |
| 12 Jan 2005 | usage warning added to Overview; replaced Create a Multiple-Chip, Multiple Observation Exposure Map and Fluxed Image section with warning note |
| 23 Jun 2005 | CIAO 3.2.2 patch: bug fix to asphist means it is again possible to use the merge_all script to create exposure maps for multiple observations; updated images |
| 19 Dec 2005 | updated for CIAO 3.3: the merge_all script has been updated to version 3.3 for the new asphist tool syntax; corresponding changes to screen output |
| 01 Dec 2006 | updated for CIAO 3.4: version 3.4 of merge_all (removed "punlearn mkinstmap" to allow new CIAO 3.4 mkinstmap parameters (pbkfile, dafile) to be set before running the script, if desired; parameters supplied on the command line will not be prompted) |
| 26 Feb 2007 | merge_all v3.5: added a test to determine whether "energy" value is monochromatic or a spectrum file; temporary filenames have a timestamp value as the root, rather than hardwired names. |
| 03 Mar 2007 | added Caveat: extra GTIs in merged event files; added ACIS dead area correction section |
| 16 Apr 2007 | merge_all v3.6: "[subspace -expno]" filter was added to the dmmerge command in merge_all as a workaround for the extra GTIs in merged event files problem |
| 18 Jan 2008 | updated for CIAO 4.0: merge_all v3.8 (outdated ChIPS workaround replaced by dmtcalc, few instances of dmlist were replaced by dmkeypar), minor screen update to match; ACIS QE contamination link moved to "Related Links" section; filenames and screen output updated for reprocessed data (version N002 files); added "Additional exposure map and fluxed image threads" section; removed outdated calibration updates |
| 03 Feb 2009 | updated for CIAO 4.1: images are inline; "ARDLIB warning ... Assuming the first "interesting" extension." no longer printed; input data must have a CTI_APP keyword |
| 06 May 2009 | check the version of the CIAO scripts package instead of the individual script |
| 01 Jun 2009 | merge_all updated in 01 Jun 2009 scripts package: check that intdir directory exists and is writeable, run punlearn before running mkinstmap |
| 25 Jun 2009 | information on bug with offset observations added to Synopsis |
| 12 Jan 2010 | updated for CIAO 4.2: calibration update - the ACIS QE contamination model has been upgraded to vN0005. |
---