Accounting for PSF Effects in 2D Image Fitting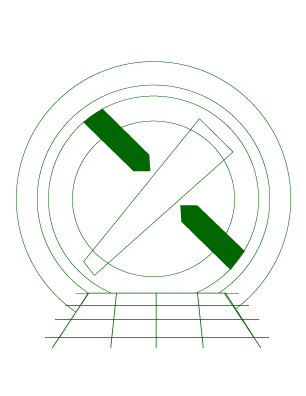 Sherpa Threads (CIAO 4.15 Sherpa)
---
Overview
Synopsis:
In this thread, we fit 2-D image data using a Point-Spread-Function (PSF) image as the convolution kernel.
Last Update: 9 Dec 2022 - Updated for CIAO 4.15, typos fixed.
---
Contents
---
---
History
14 Dec 2004
reviewed for CIAO 3.2: no changes
21 Dec 2005
reviewed for CIAO 3.3: minor changes to fit results
29 Jun 2006
added

() = evalfile("sherpa_plotfns.sl");

command in Examining Fit Results section
01 Dec 2006
reviewed for CIAO 3.4: no changes
03 Dec 2008
reviewed for CIAO 4.1: updated for Sherpa 4.1
03 Apr 2009
added note on 2D blurring
24 Apr 2009
information on PSF models is in the "set_psf" ahelp file (previously was "ahelp psf2d")
29 Apr 2009
new script command is available with CIAO 4.1.2
07 Jan 2010
updated for CIAO 4.2
21 Mar 2010
added a note about the CIAO 4.2 bug associated with rectangular PSF models
08 Jun 2010
updated to include save_model and save_resid functions for saving 2-D fit results
29 Jun 2010
updated for CIAO 4.2 Sherpa v2: rectangular 2-D PSF models are now supported; it is possible to simultaneously fit multiple data sets where each independent source model is convolved by a different PSF model; show_psf() suppresses header information for PSFs loaded from file; removal of S-Lang version of thread.
03 Sep 2010
figures moved inline with text
06 Jan 2012
reviewed for CIAO 4.4: 2-D PSF kernels can now be larger than the source data (previously, the kernel was restricted to be equal to or smaller than the source).
08 Feb 2012
added information on the optional, hidden 'origin' attribute of a Sherpa PSF model
07 Apr 2014
added warnings about PSF image sizes to be used with

psf.origin

parameter and WCS should not be used for 2-D fitting.
24 Mar 2015
updated for CIAO 4.7, no content change.
10 Dec 2015
reviewed for CIAO 4.8, no content change.
01 Nov 2016
reviewed for CIAO 4.9, added admonition block about Python 3 and bytes-strings
01 Jun 2018
reviewed for CIAO 4.10, no content change.
13 Dec 2019
Updated for CIAO 4.12: switched from ChIPS to Matplotlib.
29 Mar 2022
reviewed for CIAO 4.14, no content change.
09 Dec 2022
Updated for CIAO 4.15, typos fixed.
---