ChIPS - contouring images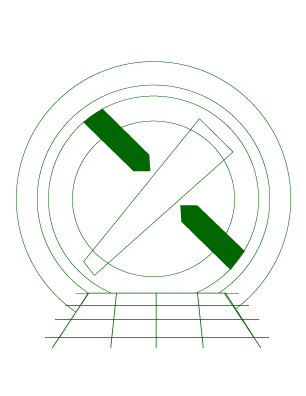 ChIPS Threads (CIAO 4.11 ChIPS v1)
---
Overview
Synopsis:
This thread is intended to give a simple demonstration of the support for contouring images in ChIPS.
Last Update: 15 Dec 2015 - Updated for CIAO 4.8.
---
Contents
---
---
Summary
Contours can be created from images in FITS format by sending make_figure() or add_contour() one of:

the file name;
a crate containing the image, such as the return value of read_file();
or an array.

When using add_contour(), contours can also be given as three arrays representing the coordinates (x,y) and value (z) of each pixel. These values can be read from ASCII files.

The levels at which a contour is drawn can be specified at the time the contour is created, and can be changed afterwards. If no levels are given, then ones will be automatically calculated for you, and there are several different modes for this.

Contours, as with other ChIPS objects, have a number of attributes that can be read and set using get_contour() and set_contour(). The most useful are the line color, style, and thickness.

Multiple contours can be overlain on the same plot. These can be the same image, contoured at different values, or different images. Since images often come with multiple coordinate systems - such as logical, physical, and world - contours can be created using any of these systems. This allows contours from different observatories to be combined, such as Figure 6, which displays data from Chandra and the VLA.

In CIAO 4.8 the only supported WCS projection is the tangent-plane system. As discussed above the NVSS data has been re-mapped onto the tangent-plane projection to allow it to be used here in the add_contour routine.

There is support for axes in Right Ascension and Declination; setting the axis tickformat to ra or dec will use sexagesimal format - rather than decimal degrees - for displaying the axis labels. When using the limits() command to change the axis range being displayed, decimal degrees are always used.

The aspect ratio of a plot can be controlled; this is automatically set for contours. The get_data_aspect_ratio and set_data_aspect_ratio commands can be used to read and change the current setting.

The pick() and get_pick() commands can be used to interactively select points from a plot, whether it displays a curve, histogram, or contour.

The ChIPS GUI includes support for directly interacting and modifying ChIPS visualizations.

The limits of a plot can be found using the get_plot_xrange() and get_plot_yrange() calls. Similarly, the ranges of individual objects can be found using the get_contour_xrange() and get_contour_yrange() calls (there are also versions for curves and histograms).

The limits() command can be used to change the axis range to match that of a given object by using the type,id arguments; for example:


chips> limits(chips_contour, "ctr")


The undo() and redo() commands allow you to remove or re-apply previously-executed commands. When called with no argument they just affect the previous (or next) command in the history. They can also be called with an integer argument, which gives the number of commands from the history buffer to use, or a string, which acts as a tag or marker (assuming you have previously set up the tag using the set_undo_tag() command).

Once data has been plotted the default coordinate system for positioning and moving items is the data coordinate system. This can be over-ridden, for instance to position a label at the top right corner of a plot you could say:


chips> add_label(0.95, 0.95, label, ["coord_sys", "plot_norm", "halign", 1, "valign", 1])


ChIPS supports a number of coordinate systems, such as data, plot normalized, and frame normalized.

ChIPS objects will often be automatically assigned a name, of the form <stem><n> - where stem is taken from the preference settings for the object, or they can be explicitly supplied by the user via the id attribute when the object is created. Using your own names for objects can make it easier to distinguish between multiple objects in complicated visualizations.

The Crates command read_file() can be used to read in images or tables, be they in FITS format or in one of the ASCII formats recognized by the CIAO Data Model. A number of commands, such as get_col_names(), copy_colvals(), and copy_piximgvals() exist for querying and accessing the data in the crate object.
---
History
03 Apr 2009
New for CIAO 4.1
15 Dec 2009
Updated for CIAO 4.2: noted support for multi-dimensional images where extra dimenstions have a length of 1 (e.g. as is common in radio data), the change from

get_imagevals

to get_piximgvals, the support for setting the aspect ratio of a plot.
15 Dec 2010
Updated for CIAO 4.3: the NVSS image has been converted to a tangent-plane projection since the SIN projection is not supported in CIAO 4.3; an extra plot (Figure 9) has been added to show how image and contours can be combined; several plots have been re-written to use the new zoom and panto routines; the final plot (Figure 15) has been changed to highlight the use of the plot aspect-ratio setting.
15 Dec 2011
Updated for CIAO 4.4: noted the new ChIPS GUI, including Figure 5; added an example of using add_ds9_contours from the script package (Figure 7).
13 Dec 2012
Updated for CIAO 4.5
04 Dec 2013
Updated for CIAO 4.6: noted the change in how non tangent-plane projection systems are handled.
10 Dec 2014
Updated for CIAO 4.7.
15 Dec 2015
Updated for CIAO 4.8.
---