Measuring Source Extent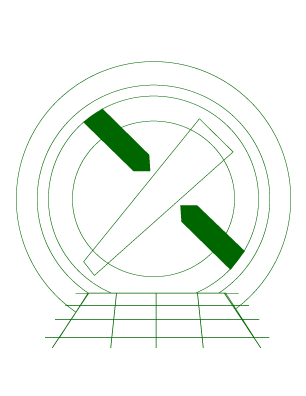 CIAO 4.2 Science Threads
---
Last Update: 8 Feb 2010 - updated for CIAO 4.2: changes to the ds9 region file format menu; minor changes to screen output
Synopsis:
The srcextent tool calculates the sizes and associated errors of a photon-count source image or list of source images using the Mexican Hat Optimization (MHO) algorithm (Houck 2007). The uncertainty from a 90% confidence estimate derived from Monte Carlo trials using MARX simulated data is also reported.
Read this thread if:
you want to determine if a source is extended.
---
---
---


Parameters for /home/username/cxcds_param/srcextent.par


       srcfile = acisf00635N003_evt2.fits Source file, FITS image or FITS events list
       outfile = extent.fits      Output file, FITS table
       psffile = psf.fits         PSF file, FITS image or FITS events list (optional)
       regfile =                  Region File, ellipse or circle, in FITS or ASCII (required for events list)
        (shape = gaussian)        source shape [gaussian,disk]
      (srcsize = 0)               crude estimate of source size
      (imgsize = 0)               size of image
    (binfactor = 0)               image binning factor
    (mincounts = 15)              minimum counts threshold inside ellipse
    (minthresh = 6)               minimum counts threshold for source file
      (clobber = no)              clobber output file
      (verbose = 3)               verbosity setting
         (mode = ql)
    
---


Parameters for /home/username/cxcds_param/srcextent.par


       srcfile = acisf00635N003_evt2.fits Source file, FITS image or FITS events list
       outfile = extent_nopsf.fits Output file, FITS table
       psffile =                  PSF file, FITS image or FITS events list (optional)
       regfile = src.reg          Region File, ellipse or circle, in FITS or ASCII (required for events list)
        (shape = gaussian)        source shape [gaussian,disk]
      (srcsize = 0)               crude estimate of source size
      (imgsize = 0)               size of image
    (binfactor = 0)               image binning factor
    (mincounts = 15)              minimum counts threshold inside ellipse
    (minthresh = 6)               minimum counts threshold for source file
      (clobber = no)              clobber output file
      (verbose = 3)               verbosity setting
         (mode = ql)
    
---
| | |
| --- | --- |
| 20 Apr 2009 | New for CIAO 4.1.2 |
| 08 Feb 2010 | updated for CIAO 4.2: changes to the ds9 region file format menu; minor changes to screen output |
---