Simultaneously Fitting Two Data Sets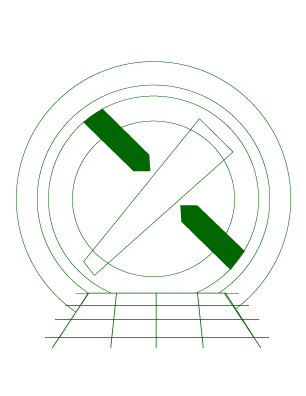 Sherpa Threads (CIAO 4.14 Sherpa)
---
Overview
Synopsis:
The Sherpa syntax easily allows the modeling of multiple, independent data sets. In this example, we have a source observed on two different occasions. If we assume that the source is constant, then the only change will be in the instrument response. We account for this by defining each spectrum independently and fitting with the same model. This allows us to increase the significance of our fit, without making assumptions inherent in the process of averaging spectra and responses.
This thread may also be used to fit source and background data which are independently grouped. Note that the "standard method" of doing this is described in the Simultaneously Fitting Source and Background Spectra thread.
While the sample data files used in this thread are available as sherpa.tar.gz, note also that they are generated with the Extract ACIS Spectra and Response Files for Pointlike Sources thread.
Last Update: 7 Mar 2022 - reviewed for CIAO 4.14, no content change.
---
Contents
---
---
History
14 Nov 2007
rewritten for CIAO 4.0 Beta 3
09 Dec 2008
figures moved inline with text
11 Dec 2008
updated for Sherpa 4.1
16 Feb 2009
example of guess functionality added
29 Apr 2009
new script command is available with CIAO 4.1.2
17 Dec 2009
updated for CIAO 4.2
19 Mar 2010
photoelectric absorption model xswabs replaced with xsphabs
13 Jul 2010
updated for CIAO 4.2 Sherpa v2: removal of S-Lang version of thread.
15 Dec 2010
updated for CIAO 4.3: calc_stat_info is available for accessing goodness-of-fit statistics for each individual data set included in a simultaneous fit
15 Dec 2011
added an additional option for simultaneously plotting fits of two different data sets, using plot_fit(); reviewed for CIAO 4.4 (no changes)
03 Dec 2013
reviewed for CIAO 4.6: no changes
30 Jan 2015
updated for CIAO 4.7: no content change
02 Dec 2015
updated for CIAO 4.8: cleaned up description on using guess.
08 Nov 2016
reviewed for CIAO 4.9, no content change.
12 Apr 2018
reviewed for CIAO 4.10, no content change.
06 Dec 2018
reviewed for CIAO 4.11, screen output updated.
13 Dec 2019
reviewed for CIAO 4.12, fits revised, saving figure changed from

print_window

with the equivalent Matplotlib command

plt.savefig

.
17 Dec 2020
reviewed for CIAO 4.13: plots updated to the new scheme, the ignore step has been moved before the call to guess, and more plots have been added.
07 Mar 2022
reviewed for CIAO 4.14, no content change.
---