Determining Exposed Region Area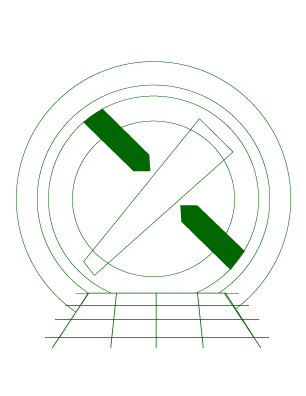 CIAO 4.15 Science Threads
---
Overview
Synopsis:
What is the area of the region?
This is a deceptively simple question. Computing the geometric area of primitive shapes such as circles and ellipses is trivial and even the area of complex regions with multiple shapes being included and excluded is generally doable. The deceptiveness is that often what is meant is What is the area of the region covered by the detector?. Or conversely, What amount of the area is off the detector or is covered by bad pixels? Since Chandra dithers, a region defined on the sky is exposed to different parts of the detector as a function of time. So the answer to these questions often becomes, When? If the region is small then it may not overlap any bad pixels or detector edges in which case the geometric area is correct; however, if the region is large (extended source or modestly far-off-axis point source), the area should be corrected for the fraction exposed.
Tools such as dmextract can be used to compute the area of a region for use in spectral analysis, via the BACKSCAL keyword. If the region dithers off chip or if it dithers across bad pixels or columns, the amount of geometric area lost is accounted for when making a weighted ARF.
However, if the type of analysis does not include the ARF, such as comparing counts or aperture photometry, then this geometric correction needs to be accounted for in other ways.
This thread will show how to use the dither_region tool to compute the fraction of the region area that is on a good part of the detector and how to include the correction in the analysis.
Purpose:
To compute the area of a region accounting for the loss due to dithering off-chip or over bad pixels.
Related Links:
Last Update: 7 Feb 2022 - Review for CIAO 4.14. Updated for Repro5/CALDB4.9.6
---
Contents
---
---
History
| | |
| --- | --- |
| 04 Oct 2013 | Initial version. |
| 10 Dec 2013 | Review for CIAO 4.6. Minor edits. |
| 22 Dec 2014 | Reviewed for CIAO4.7; no changes. |
| 07 Feb 2022 | Review for CIAO 4.14. Updated for Repro5/CALDB4.9.6 |
---