Calculating Spectral Weights for mkinstmap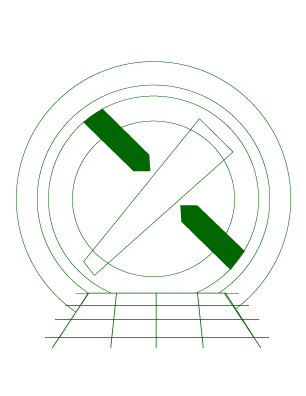 CIAO 4.15 Science Threads
---
Overview
Synopsis:
When a spectral weights file is provided to mkinstmap, the tool computes a weighted instrument map instead of a monochromatic instrument map. Essentially, a weighted instrument map is a linear combination of monochromatic maps calculated for several energy-weight pairs. More details are given in the Why are weighted instrument maps important? section of this thread.
Purpose:
Use the make_instmap_weights script or Sherpa to create a spectral weights file that can be used by mkinstmap to create a weighted instrument map for use in one of the exposure map threads.
Related Links:
Last Update: 8 Feb 2022 - Review for CIAO 4.14; minor tweaks.
---
Contents
---
---
History
03 Aug 2009
Updated for CIAO 4.1:

spectrum.sl

has been replaced by the

sherpa_contrib.utils

module; see the Changes from CIAO 3.4 section; a comparison of weighted to mono-energetic instrument maps has been added.
09 Feb 2010
updated for CIAO 4.2: the "

get_imagevals

" command has been renamed to get_piximgvals
12 Mar 2010
Added an example of the essential commands to the synopsis section at the start of the thread, for those users who just need reminding of the syntax; updated some of the figures to use ChIPS for display rather than ds9.
19 Jul 2010
the S-Lang syntax has been removed from this thread as it is not supported in CIAO 4.2 Sherpa v2. Contact the CXC Helpdesk if you need assistance transitioning from S-Lang to Python.
13 Jan 2011
reviewed for CIAO 4.3: no changes
21 Nov 2011
updated the module name in the import statement from

sherpa_contrib

to

sherpa_contrib.utils

24 Jan 2012
reviewed for CIAO 4.4: added a Using the make_instmap_weights script section; separated the in-depth analysis into a "step-by-step" section
03 Dec 2012
Review for CIAO 4.5; same spectral weights can be used by mkpsfmap as part of the wavdetect thread.
02 Dec 2013
Review for CIAO 4.6: the

pbkfile

parameter of mkinstmap is no-longer used - with the obsfile parameter being set to the event file rather than the aspect histogram - and the examples have been updated to use CALDB 4.5.9.
22 Dec 2014
Review for CIAO 4.7; no changes.
21 Nov 2019
Updated for CIAO 4.12 to use matplotlib rather than ChIPS for plotting, and to update the figures to use more-recent calibration products.
08 Feb 2022
Review for CIAO 4.14; minor tweaks.
---