Calculating K-corrections using Sherpa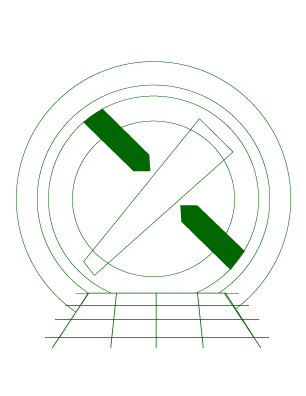 Sherpa Threads (CIAO 4.15 Sherpa)
---
Overview
Synopsis:
In this thread we demonstrate the use of the Sherpa calc_kcorr function to calculate K-corrections for any of the spectral models available from Sherpa. As an example, we calculate the corrections necessary for the flux measured in the 0.5-2.0 keV energy range from a thermal plasma (as described by the Mewe-Kaastra-Liedahl—aka MEKAL—model) for a range of redshifts and gas temperatures. The aim is to emulate the figure presented in Appendix B of Jones et al. 1998, ApJ, 495, 100-114.
Purpose:
When observing extragalactic sources, the energies of the detected photons are \((1+z)\) times lower than the energy they had when they were emitted. This means that the flux—and hence luminosity—you measure within a certain passband on Chandra (or other satellite) does not match the same passband in the rest-frame of the object. In order to compare the luminosity of different objects, the values should be corrected to a common rest-frame passband; this correction is known as the "K-correction".
Related Links:
Appendix B of Jones et al. 1998, ApJ, 495, 100-114 compares the K-corrections for different temperatures of an optically thin thermal MEKAL model.
The K correction by Hogg et al. is a short pedagogical paper which discusses the K correction (it discusses optical magnitudes rather than X-ray fluxes but the principles are the same).
A large number of other papers discuss the topic of K-corrections; for instance Section IIa of Yoshii & Takahara, ApJ, 1988, 326, 1, Poggianti, A&AS, 1997, 122, 399, Sandage's "The Deep Universe" Lecture Notes and references therein.
Last Update: 6 Dec 2022 - reviewed for CIAO 4.15, fixed a redundant linestyle argument that throws a warning by newer versions of matplotlib..
---
Contents
---
---
History
| | |
| --- | --- |
| 14 Dec 2004 | updated for CIAO 3.2: script version and path |
| 21 Dec 2005 | reviewed for CIAO 3.3: no changes |
| 01 Dec 2006 | reviewed for CIAO 3.4: no changes |
| 16 Aug 2010 | Sherpa commands and ChIPS plots updated for CIAO 4.2 |
| 05 Dec 2013 | updated for CIAO 4.6: plots and calculated results updated, updated Python syntax. |
| 13 Jan 2015 | updated for CIAO 4.7: no content change, typos fixed. |
| 11 Dec 2015 | reviewed for CIAO 4.8: no content change. |
| 02 Nov 2016 | reviewed for CIAO 4.9: no content change, updated outputs. |
| 31 May 2018 | reviewed for CIAO 4.10: no content change. |
| 11 Dec 2018 | reviewed for CIAO 4.11, no content change, equations now use \(\LaTeX\). |
| 09 Dec 2019 | Updated plots to use Matplotlib rather than ChIPS commands for CIAO 4.12. |
| 31 Mar 2022 | reviewed for CIAO 4.14, updated output and fixed typesetting. |
| 06 Dec 2022 | reviewed for CIAO 4.15, fixed a redundant linestyle argument that throws a warning by newer versions of matplotlib.. |
---