Introduction to Fitting PHA Spectra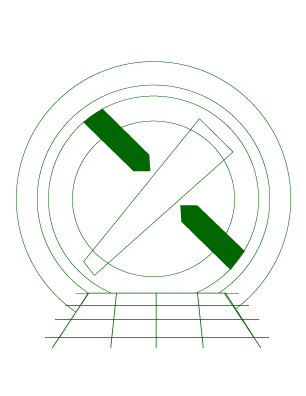 Sherpa Threads (CIAO 4.15 Sherpa)
---
Overview
Synopsis:
The basic steps used in fitting spectral data are illustrated in this thread. The data used herein were created by running the Creating ACIS Spectra for Pointlike Sources thread.
There are many options and variables that may affect how this process is applied to your data; for a more detailed explanation of the steps, see the following threads:
For a detailed explanation of the fitting concepts behind X-ray spectral analysis in Sherpa, see the document Spectral Fitting on the Sherpa References page.
Before fitting ACIS data sets with restricted pulse-height ranges, please read the CIAO caveat page "Spectral analyses of ACIS data with a limited pulse-height range."
Last Update: 28 Nov 2022 - updated screen output for CIAO 4.15.
---
Contents
---
---
History
14 Nov 2007
rewritten for CIAO 4.0 Beta 3
29 Apr 2008
show_all command is available in CIAO 4.0
09 Dec 2008
figures moved inline with text
09 Dec 2008
updated for Sherpa 4.1
16 Feb 2009
example of guess functionality added
29 Apr 2009
new script command is available with CIAO 4.1.2
15 Dec 2009
updated for CIAO 4.2
09 Jul 2010
updated for CIAO 4.2 Sherpa v2: S-Lang version of thread removed
15 Dec 2010
updated for Sherpa in CIAO 4.3: use of

log_scale

replaced with set_xlog/set_ylog; list_models is available with new argument options; new functions calc_stat_info and get_stat_info return goodness-of-fit information
15 Dec 2011
reviewed for CIAO 4.4 (no changes)
13 Dec 2012
updated for CIAO 4.5: background data may now be filtered separately from associated source data using the new

bkg_id

argument of the

notice_id

/

ignore_id

commands
04 Jun 2013
added a paragraph on statistical and systematic errors to the section "Load the Spectrum and Instrument Responses". Made small edits to the text.
03 Dec 2013
reviewed for CIAO 4.6
06 Apr 2015
updated for CIAO 4.7, no content change
01 Dec 2015
updated for CIAO 4.8, outputs updated
01 Dec 2015
updated for CIAO 4.9, updated for Python 3 compatibility.
11 Apr 2018
updated for CIAO 4.10, outputs updated
04 Dec 2018
updated for CIAO 4.11, outputs updated
09 Dec 2019
updated for CIAO 4.12, ChIPS figures replaced with matplotlib
15 Dec 2020
updated for CIAO 4.13: plot style has been updated, the default energy range changed to 0.3-6 keV, and two new sections have been added: Sensitivity to a single parameter and Sensitivity to two parameters.
01 Mar 2022
updated for CIAO 4.14, added note about the "+/-" uncertainties for fits using the Levenberg-Marquardt optimizer.
28 Nov 2022
updated screen output for CIAO 4.15.
---